Digital Content Creators are responsible for producing blog posts, articles, news, images, videos, emails, social updates, and any other media for the internet. Graphic designers and web developers also fall under the content creator umbrella. 
As a web content creator, I'm frequently asked what I actually do for a living. My response is, "I use my writing skills to help the owners of websites and blogs make their hard work more easily found by their target audience." But a web content creator is really so much more than that.
According to the Content Marketing Institute, our work generates over three times as many leads as outbound marketing and costs 62% less.
Let's face it. The Internet is not a fad. It's only becoming more and more influential in our lives and content creators are the driving force behind everything that is viewed online.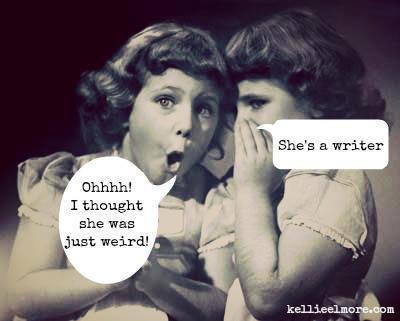 If I were to write a job description for a web content creator I'd post this:
Looking for a digital content creator who is great at both right-brain and left-brain exercises. Must possess creativity and professionalism, be detail-oriented, while crafting digital content for the web that is innovative and unique.
Content producers use analytics to determine how we approach our creation while relying on our empathetic nature to craft a masterpiece that will hopefully be viewed by many.
Even though a content creator does more than write web content, I'm going to focus on this because it's my specialty.
What Does the Day in the Life of a Content Creator Look Like?
For me, I'm a morning person and start my day early. I'm at the top of my game from about 7:00 am – 4:00 pm. However, I've worked with other content creators that are night owls and don't begin work until the evening or even after the kids have gone to bed. Part of being a great content creator is knowing when to take creative breaks, refocus, and then start again.
So with all that being said, I think this is a pretty good generalization of what my day looks like.
7:00 AM
Pour a cup of coffee! 65% of content creators say they drink their coffee while they check email. Maybe this is a professional requirement?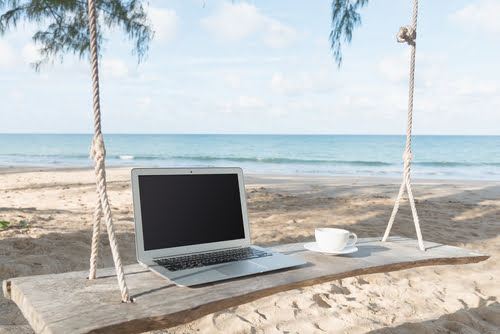 I block off an hour on my calendar to read industry-relevant news. It's critical to stay on top of what's going on in the web content creator world.
For example, Google announced a new update to how they rank sites.
Web content writers must understand these changes and how they will affect not just their current projects but also content written in the past.
These updates to the Google AI give me an opportunity to reach out to past clients. I can educate them on the changes, and we can discuss ensuring their content is still properly optimized.
8:30 AM
It's critical to research keywords and key phrases that you can mold your content around.
This is not keyword stuffing or repeating a phrase a certain number of times.
Keyword research gives your client's articles the best possible chance of ranking at the top of Google.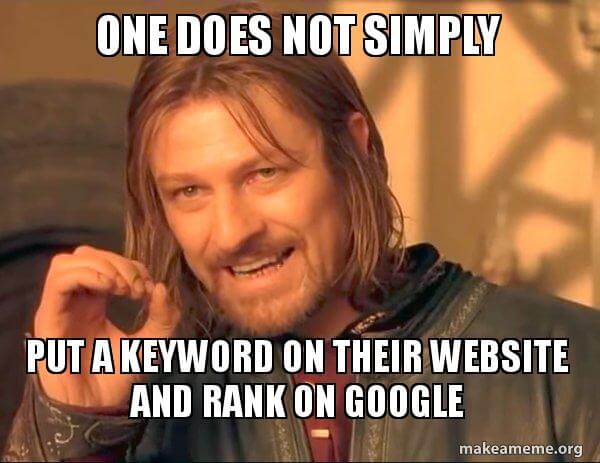 (Keep reading and I'll share the tools I use to achieve this.)
Once I've established my key phrases, I enter them in the Google search bar.
It's important to read the sites that have already been rewarded with a high ranking position.
I look for tone, vocabulary usage, length of the content, and use of images and videos.
Google has already deemed these sites the most relevant answer to my search question. Why reinvent the wheel?
10:00 AM
Armed with the key phrases that I believe my content can dominate, I create my outline. This is a good opportunity to organize my thoughts and see logically how the piece of content will come together.
It's also a nice opportunity to check in with my client, so I send them my outline for approval. This is their chance to make any changes and ensure that we're on the same page.
I've found that sharing my outline eliminates rounds of editing once the final piece is written.
Noon
This is when I take some time for myself. I think this is critical to ensuring that you are at your creative best.
Usually, I go for a run or do some other form of exercise.
My head is clear. I can think about the articles I have on my plate and how I want to approach them.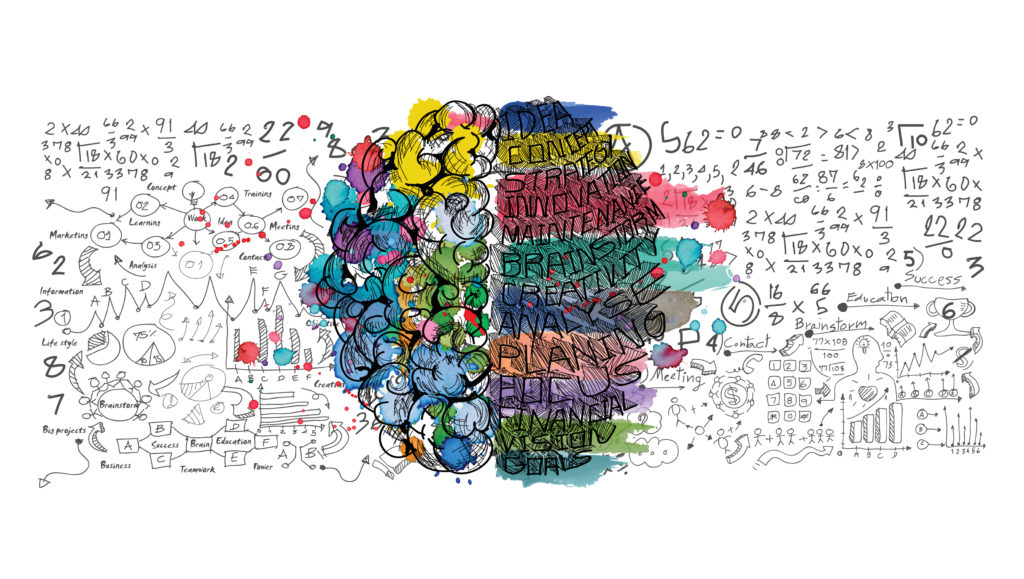 My best ideas happen during this time.
1:00 PM
If I haven't heard back from my client with feedback on the outline, I start researching my next project.
If I have received client feedback, I make any changes and then begin writing.
Each piece of content is different. Some can be cranked out in an hour or two. Others require all day to write or maybe even a week or weeks.
4:30 PM
My goal is at 4:30 to begin wrapping up my day. To be honest, I don't do a great job of this. As my family can attest, I'm always looking for just a few more minutes.
It's incredibly difficult for me to turn off the creative side of my brain and switch my focus to kid's homework, dinner, and all the other family activities.
I'm forever jotting down notes so I can remember my mindset when I pick up where I left off.
I've been known to open my laptop and add just a few more sentences before bedtime.
What Tools Do Content Creators Use?
Content Creators do not work in a vacuum. We have an arsenal of tools at our disposal to ensure our content is researched, edited, and optimized. Some of these apps are free while others are subscription-based. Think of them as an investment in your career. Just as a professional golfer wouldn't think of using subpar clubs and expect to win The Masters, you shouldn't rely just on your gut instincts, love of grammar, and a bit of luck for your content to rank.
These are the tools I use from start to finish.
Keyword Research
I use KW Finder. Before you begin crafting your content you must determine what key phrases you're writing for. You're looking for keywords that provide the best opportunity to be on the first page of Google while also having a high search volume.
There is a cost associated with it.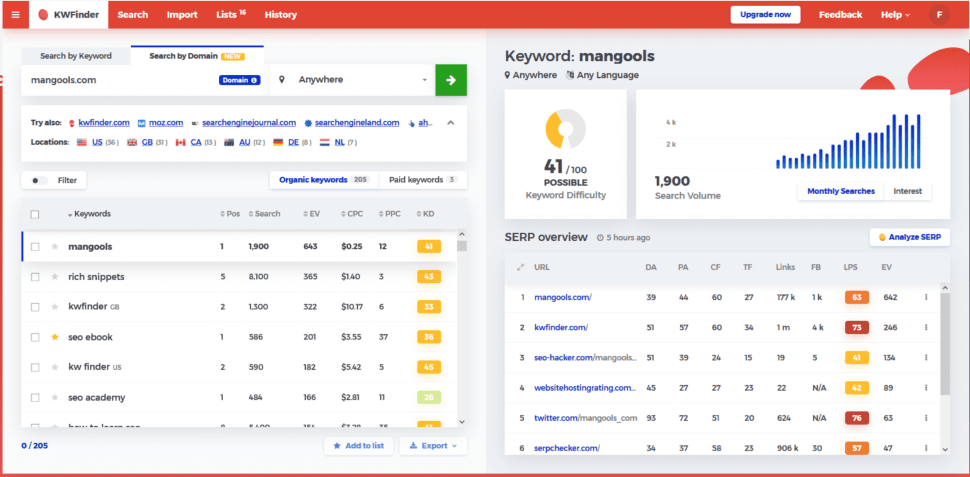 This tool helps me laser-focus my writing. I want to ensure my client's content is not only on point but is found by their audience.
Ubersuggest is a free keyword search tool that yields similar results.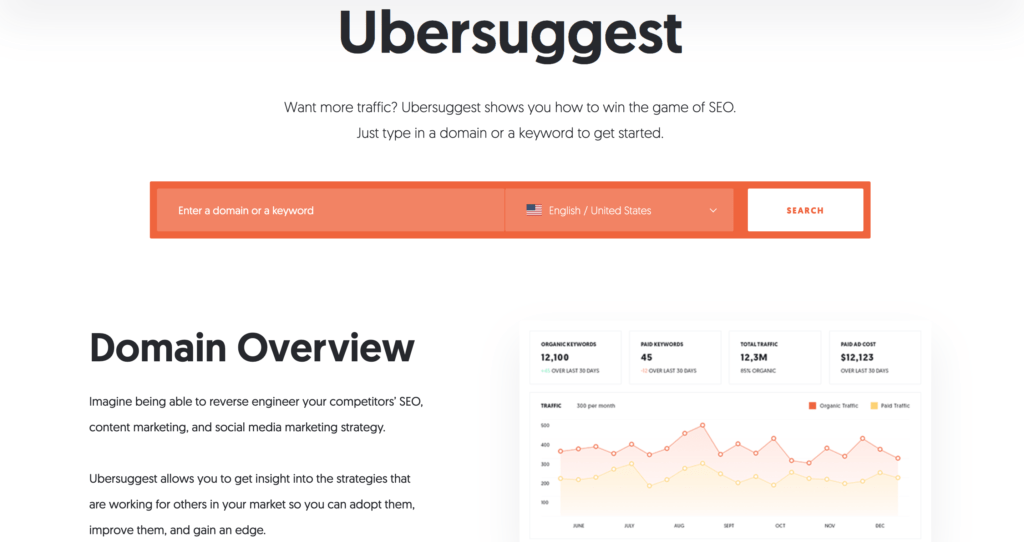 Analytics
Ahrefs tagline is "Ahrefs helps you learn why your competitors rank so high and what you need to do to outrank them." It's a backlink reference tool where you enter a URL and Ahrefs shows what keywords or key phrases are linking to it.
I appreciate the presentation of data and prefer to pay to use it.
If you're looking for a free tool, try Google Analytics.
Either tool is critical in helping me find the low-hanging fruit keyword opportunities in the top ranking sites of my competition.
Optimizing Content
Recently, I've been using a web content editor optimizer called INK. It has the same familiarity with a word processing app like Word or Docs. But INK also offers word tasks similar to Grammarly.

Here's the main reason I've switched to INK. It also optimizes for SEO.
Before switching to INK, I was using a rules-based optimization program. The suggestions seemed forced, and I was never absolutely confident that my content was one hundred percent properly optimized.
INK uses AI to compare the content I'm creating with the top-ranking sites on Google providing customized tips, so I can ensure my content is on-point.
Word Processor
I'm old-school I guess. I like Word and have been using it since I received my first computer as a kid. It's like a grilled cheese sandwich and a cup of tomato soup. Word is comfort food.
In the past, I wrote in Microsoft Word and then cut and pasted my work into Grammarly.
I also like Google Docs and after a couple of lost work sessions in Word, I transitioned. I love that Docs constantly saves my work. Since I switched, I haven't lost any content.
However, none of these programs I mention help with search engine optimization.
Images
For Images, I usually rely on Shutterstock. You must pay for usage.
If you're looking for free, try Unsplash.
Pro Tip: Don't use boring stock images that are synonymous with the industry you're writing for.
For example, the customer service industry uses the smiling guy wearing a headset, or fitness companies feature a pony-tailed woman running a treadmill.
Snore!
Your goal is for your images to assist in telling your client's story. They also an overlooked tool for search engine optimization.
One of the other reasons, I really like INK, it that it optimizes my images when I upload them. I don't have to worry any longer about file size, etc. It does it all for me.
Why Do YOU Want to Be a Content Creator?
Website content writing is interesting, challenging, every day is different, and it's a ton of fun. Let me share with you why it's so important. The content we create lives on the Internet forever. Unlike paid promotion or advertising, content produced in 2017 can still be relevant and have influence for many years down the road.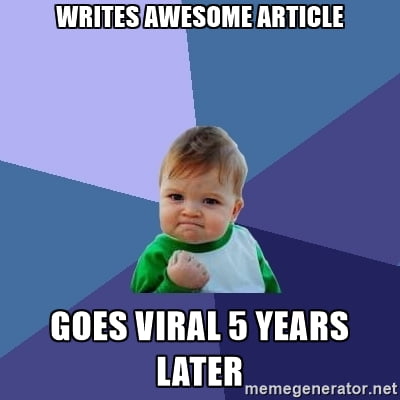 We refer to this as evergreen content.
A couple of hours spent creating a compelling piece of content can bring visitors to your site and lead to conversions for years to come.

What Degree Do You Need to Be a Content Creator?
Anyone with a passion for writing can be a web content creator. A degree is not necessarily required. In my circle of web copywriter friends, I'm one of the few that has a degree that is relevant to writing. (Bachelor of Science in Journalism). Most have a degree in liberal arts. One writer's degree is in mathematics. What's most important is that you have a strong and deep understanding of SEO and how it works. Otherwise, the content will not have the best chance of achieving its desired goal.
If you want to specialize in a certain field like content creation for the healthcare industry, it's a good idea to have more specialized knowledge. This makes you more marketable to those specific clients.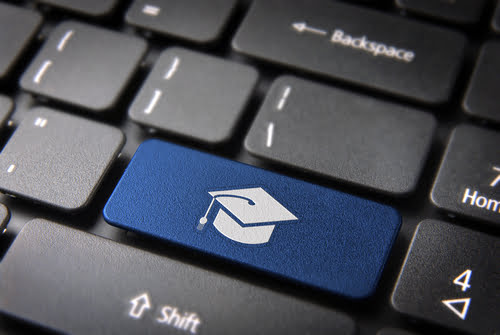 What's most important is that you have a strong and deep understanding of SEO and how it works. Otherwise, the content will not have the best chance of achieving its desired goal.
How Much Money Does a Content Creator Make?
A web content creator's pay is quite varied. Like with any industry, the level of experience dictates salary. And, of course, a great portfolio makes you more in demand. Specialized knowledge of an industry with the ability to write and explain it is also an asset that agencies and employers will pay more for. Then, there are the geological differences in pay and whether you're salaried or freelance.
With that being said, here are some generalizations of what a content creator can make in they are salaried.
Salaried Content Creator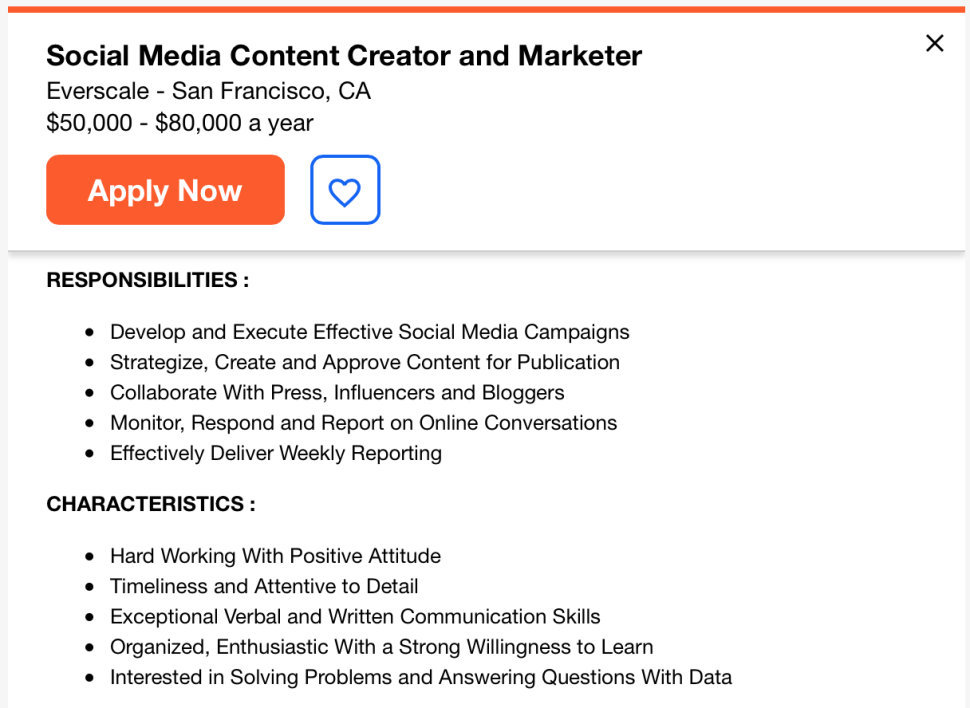 Indeed.com has a job posting for a social media content creator in San Francisco. Payscale is $50,000-$80,000 a year.
In comparison, here is another listing for a similar job title and responsibilities in Baton Rouge, Louisiana.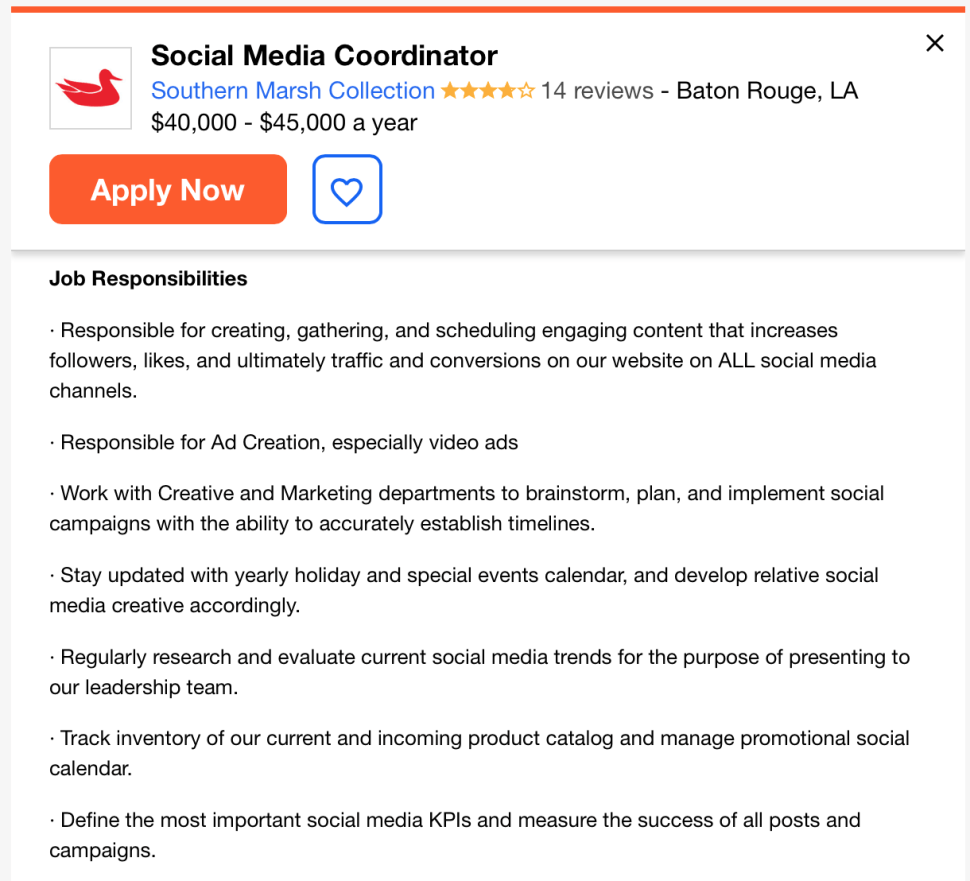 Freelance Content Creator
Now let's compare with a content creator who is a freelancer and bills hourly.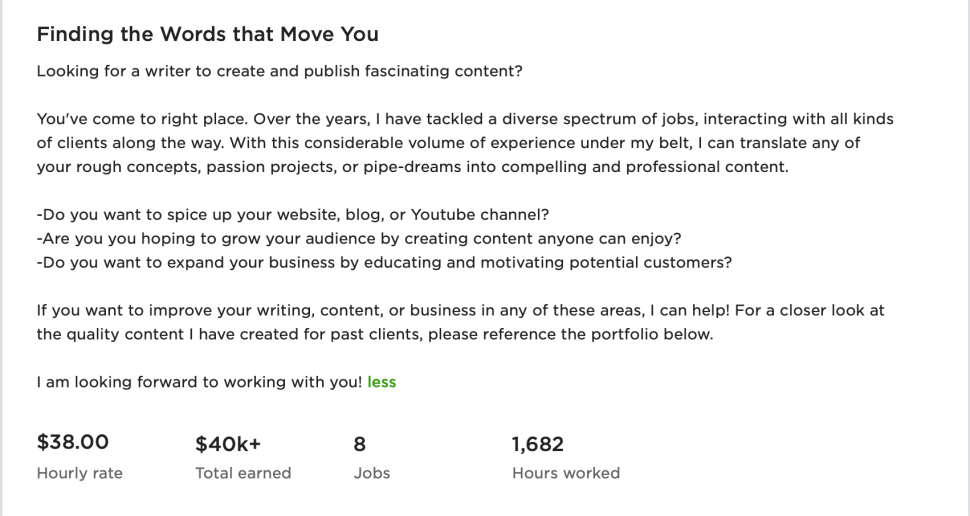 This freelancer charges $38.00 per hour and is advertising himself as someone who is not industry-specific.
Whereas the following freelancer specializes in the hotel and travel industry. She also has a degree in her specialty. Because of these qualifications, she can ask $27 more per hour.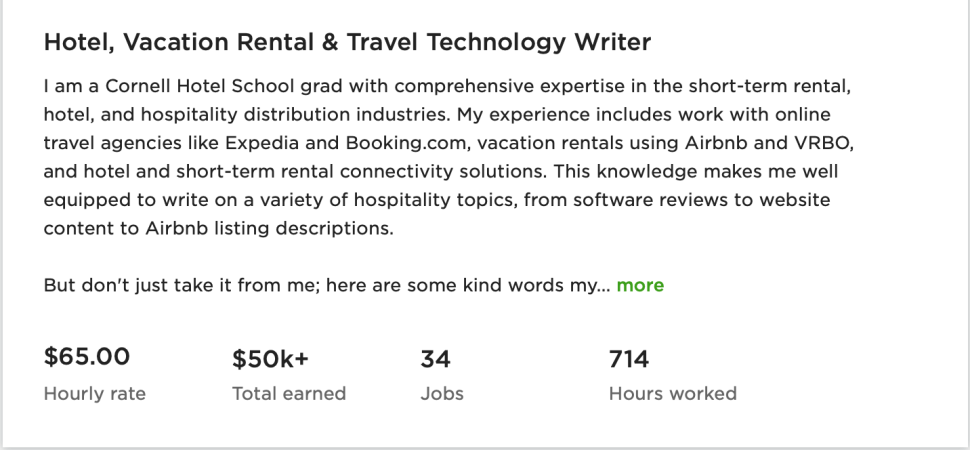 Hiring a writer or paying a freelancer are just two of many other options.
For large content writing projects, you might consider hiring an agency that specializes in content creation with a focus on search engine optimization.
There are subscription services where you pay for a certain number of pages of content created per month. This works well if you're slowly building your site.
Even for freelancers, there are different ways they charge for their services.
The freelancers featured above charge per hour. Some charge per word or per 100 words.
The point is that you have many different options and you can explore the ones that are right for your situation.
How Do I Start a Content Creator?
A web content creator can be a huge asset to your business. You're hiring an expert to make sure your content is on point. Here's why you want a content creator in your corner.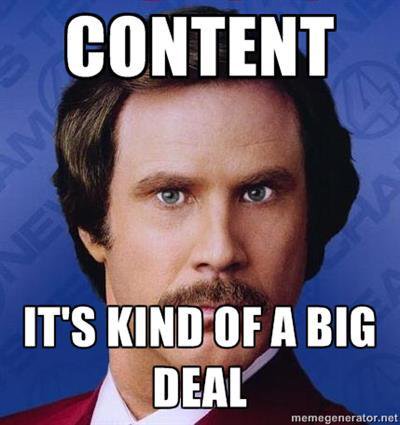 Think of your Internet presence as putting your best foot forward. You wouldn't wear jeans and a T-shirt to a black-tie event and you don't want to present your business as sloppy and unprofessional.
Well crafted content that drives site visits, is shared and converts to downloads, more business or whatever you deem as a success. It establishes you as an authority on your subject matter.
In a competitive marketplace having an expert elevate your Internet presence can be a differentiator and key to your success.
Time Saver
You might choke on the idea of paying a freelancer $65.00 per hour to create content for you, but in the end what is your time worth?
A web copywriter may be able to generate content in hours when it takes you days to create.
You're paying for our experience, knowledge, and SEO techniques while you can focus on what you are most experienced in.
Where Do I Look for a Content Creator?
I'm a huge proponent of word of mouth. Ask people in your networking circles, employees, and members of your community. Post on your social media accounts. You'd be amazed at the talents your neighbors have. Your local college or university is another great place to look for a content creator to help you with your website. Campus employment agencies are eager to place one of their graduates with your company.
If word of mouth isn't an option, Upwork.com and Indeed.com are great online sources and might be just what you're looking for.
This is a great site if you're interested in going the freelancer route. You can review a candidate's writing samples and learn about their work history. Freelancer's list what they've charged for various projects.
Upwork gives you a great opportunity to vet potential website content writers before you contact them.
I also love you can see their availability. This helps set your expectations of how quickly they'll be able to turn around your project.
According to Expressworks, 24% of freelance content writers bill at least 25 hours a week.
Indeed is the number one job site in the world. Post a job description detailing exactly what your expectations are.
Have potential candidates submit writing samples. Check for the basics like proper grammar and spelling. But also make sure that their writing is engaging.
Ask yourself if you enjoyed what they submitted or was it tedious to read.
Before you make a digital content creator an offer, have them meet with the team they'll be supporting. Personality match is critical to long term success.
Takeaways
Whether you're researching the exciting field of content creation because you see yourself excelling here or you are looking to hire a web content creator for your site, I'm thrilled that I could share my career with you.
I'd love for you to leave me a comment on how content creators have improved your online presence or if you're a content creator share your best advice for those wanting to become one.