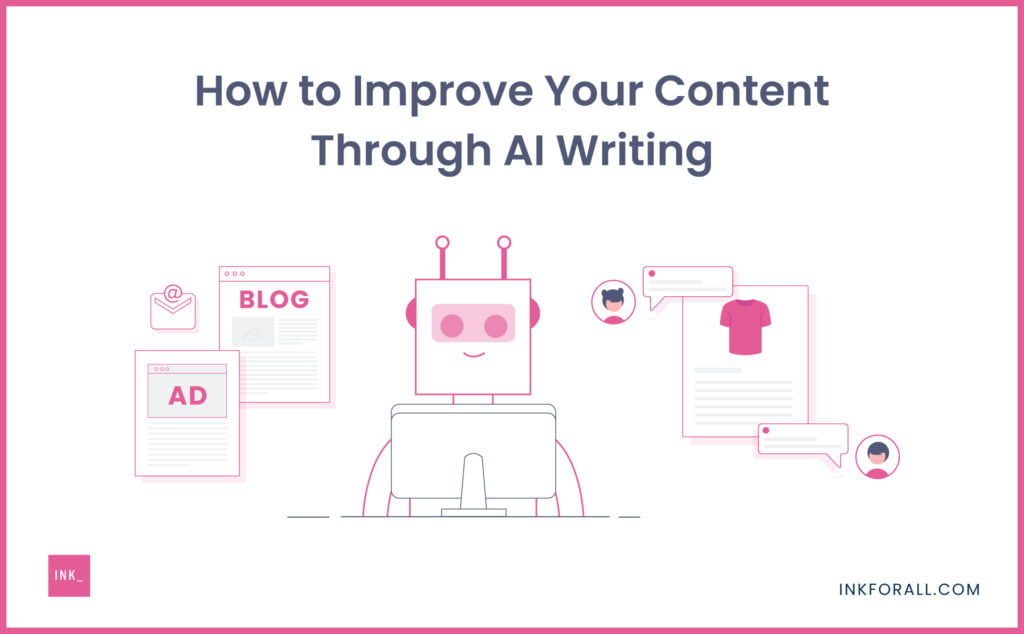 Nothing beats the human mind when it comes to developing engaging content for the web. However, the best AI writing software can help ease the content writing process.
Main AI Writing Takeaways:
AI writing involves using artificial intelligence solutions to automate content writing.
Several startups create AI writing software that is powered by GPT-3.
A massive amount of AI-generated content exists on the web already.
While AI is still a long way from generating a best-seller novel, it can help improve stories.
Some AI-powered tools for writing blog posts include INK, ArticleForge, and Writesonic.
Creating content for the web can be challenging — even for the most experienced content marketers.
According to a CMI survey, 32% of marketers think their content creation workflow is fair or poor. Another similar study suggests that 60% of individuals find it challenging to produce content consistently.
Luckily, we live in an age where AI writes stories almost as well as any human. So, it means content writers can use AI writing to scale their content creation process.
This article will explore what AI writing means and the best content automation software on the web today. However, let's address the million-dollar question first: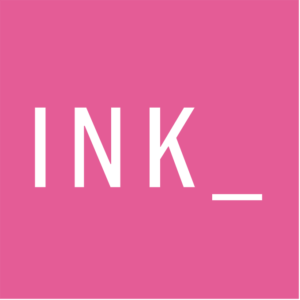 Eviction Notice: Writer's Block
Get unstuck with INK. Craft high-quality content effortlessly. Never be stopped by writer's block again.
What is AI Writing?
AI writing describes the process of using artificial intelligence solutions to automate the content writing process. It involves using AI writing software not only to generate web content from scratch but also to improve existing content.
However, it wasn't always that way.
Several technological breakthroughs in hardware and algorithms had to happen for AI writing to become a thing. For instance, one of those is Generative Pre-trained Transformer 3 (GPT-3).
So, what exactly does GPT-3 mean?
GPT-3: The Language Model that Generates Human-Like Text
Generative Pre-trained Transformer 3 is a language model with over 175 billion machinelearningparameters. It was trained on a large text dataset containing hundreds of billions of words.
So, what that means is that GPT-3 is currently the largest neuralnetwork ever created. As a result, the model excels at various natural language processing tasks, including generating human-like texts.
Besides text generation, here are other natural language tasks that GPT-3 can perform:
Named-entity recognition
Text summarization
Question answering
Sentiment analysis
Language translation
Like a general-purpose Swiss army knife, GPT-3 can handle an extensive range of NLP tasks. And because of this, many startups develop AI writing solutions powered by GPT-3.
These include programs for generating headlines, advertising copy, social media messages, and even product descriptions. That raises the question:
Can AI Write Blog Posts?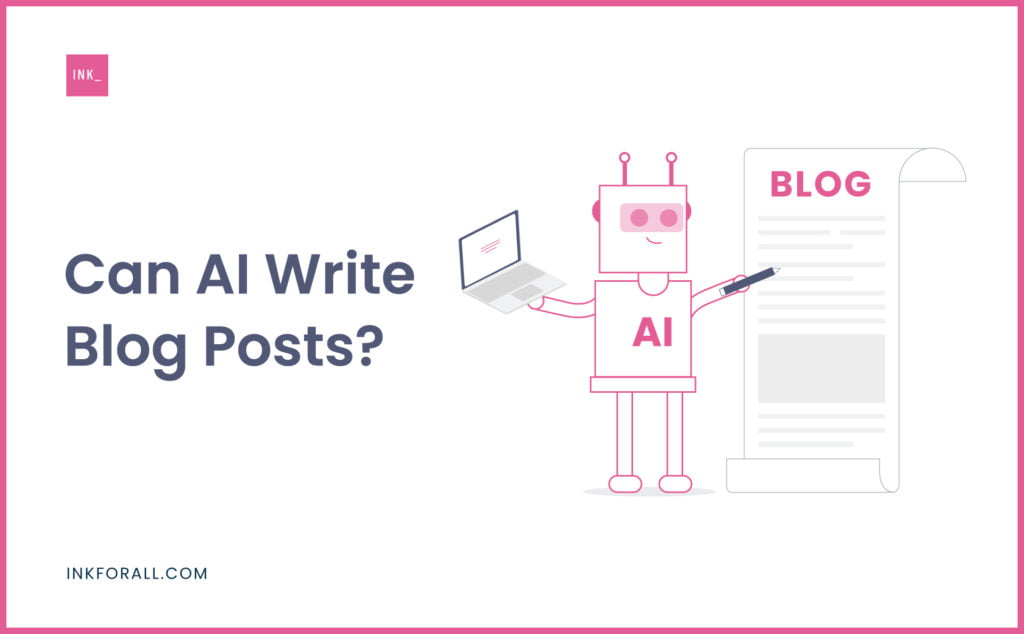 The answer is yes! Robots powered by AI are already writing blog posts — and that's not surprising. In fact, several artificial intelligence article writing and marketing tool solutions already exist today.
Indeed, there's a massive amount of AI-generated content on the web already. What's more, some of these blog posts are surprisingly good. Some commercially available AI-powered tools for writing blog posts include INK, ArticleForge, and Writesonic.
Back in 2016, The Washington Post started using its homegrown AI tech, Heliograf to generate content.
At first, Heliograf was spitting out roughly 300 short reports and alerts on the Rio Olympics. However, the AI quickly evolved to covering congressional and gubernatorial races on Election day.
One year later, the Post had generated 850 articles using Heliograf. That includes articles that generated over 500,000 clicks.
Media Outlets that Use Artificial Intelligence for Article Writing
In September 2020, TheGuardian published an article that's entirely written by GPT-3. However, a human editor had to select the published fragments manually.
Other examples of big media houses that use artificial intelligence article writing software include:
Bloomberg — Cyborg
Forbes — Bertie
Reuters — Lynx Insight
BBC — Juicer
LA Times — Quakebot
As you can see, AI writing already plays a significant role in some of the major media outlets in the United States. But does that mean that robots are on the verge of replacing humans in newsrooms?
The answer is a resounding no.
Media outlets that automate their content creation process say that it's not meant to replace journalists. Instead, AI writingsoftware could help publishers focus on other high-value work.
According to AP, its content automation solution freed up 20% of reporters' time spent covering corporate earnings. What's more, the error rate in the copy decreased despite the tenfold increase in volume.
So far, we've only talked about generating news or blog posts from existing data. But how do the current AI writing solutions handle storytelling?
Can AI Write Meaningful Stories?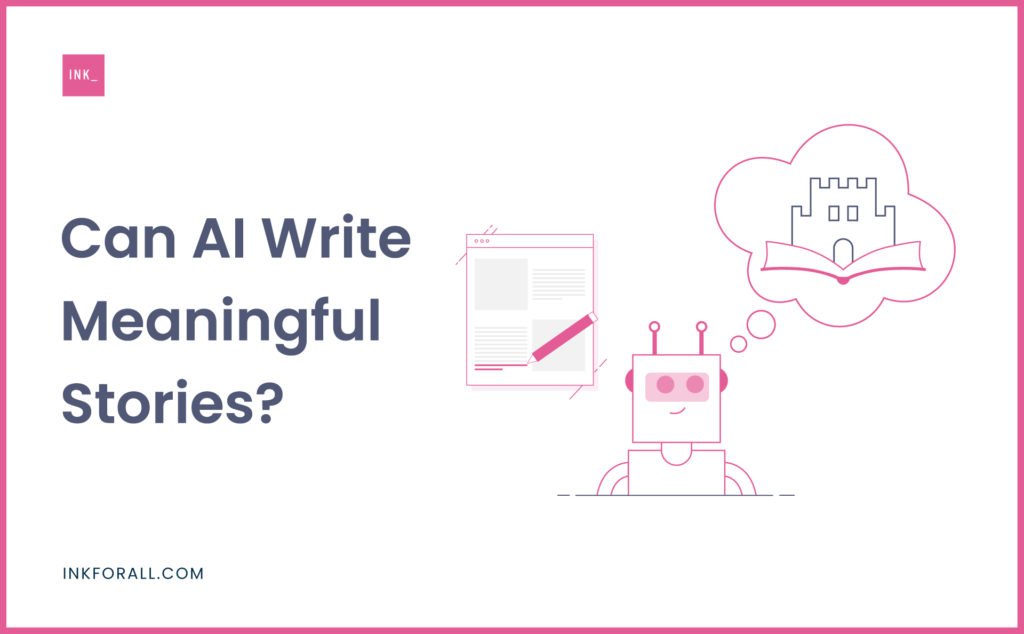 AI can write meaningful stories. Indeed, artificial intelligence solutions are already becoming superb storytelling assistants. While AI is still a long way from generating a best-seller novel, it can help improve stories.
That's because AI applications can aggregate narrative elements from an extensive database of verbal and visual information. With that, it can identify the primary storytelling trends in specific genres.
For example, the MIT Media Lab and McKinsey & Company successfully used machine learning to analyze a movie's emotional arc.
An emotional arc is like a plot-building block that tells a story by evoking emotional responses. In fact, the best storytellers can tweak their writing to provoke sadness, joy, and anger at specific moments of a story.
Now, AI applications can identify successful emotional arcs in stories.
In other words, computers now know how to write stories that'll make us cry. What's more, it can help create more meaningful and engaging stories in a saturated digital world.
What is the Best AI Writing Assistant Software?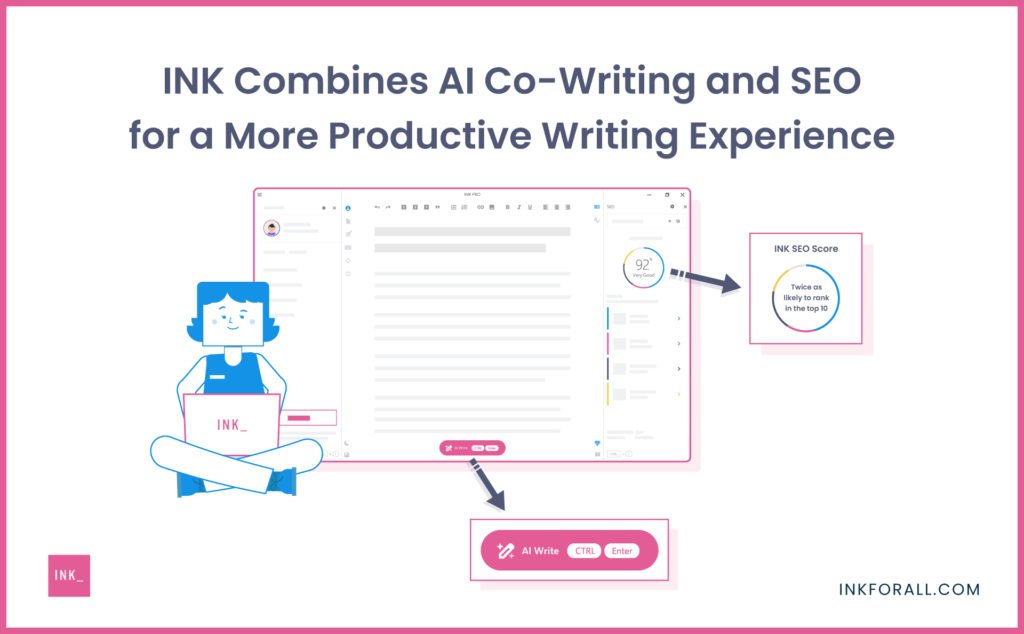 Some of the best AI writing assistant software on the web today are INK, Article Forge, Word AI, Writesonic, and AI Writer. Here's a breakdown of what you should know about these tools.
1. INK Pro
INK Pro is a distraction-free editor that combines AI Co-writing with an SEOAssistant. That means human writers can collaborate with the AIwritingsoftware on a post for online publishing.
Besides generating the content, this AI-powered tool can also expand, simplify, or reword sentences. Since INK Pro's co-writing feature is powered by GPT-3, it writes content that's as good as any human.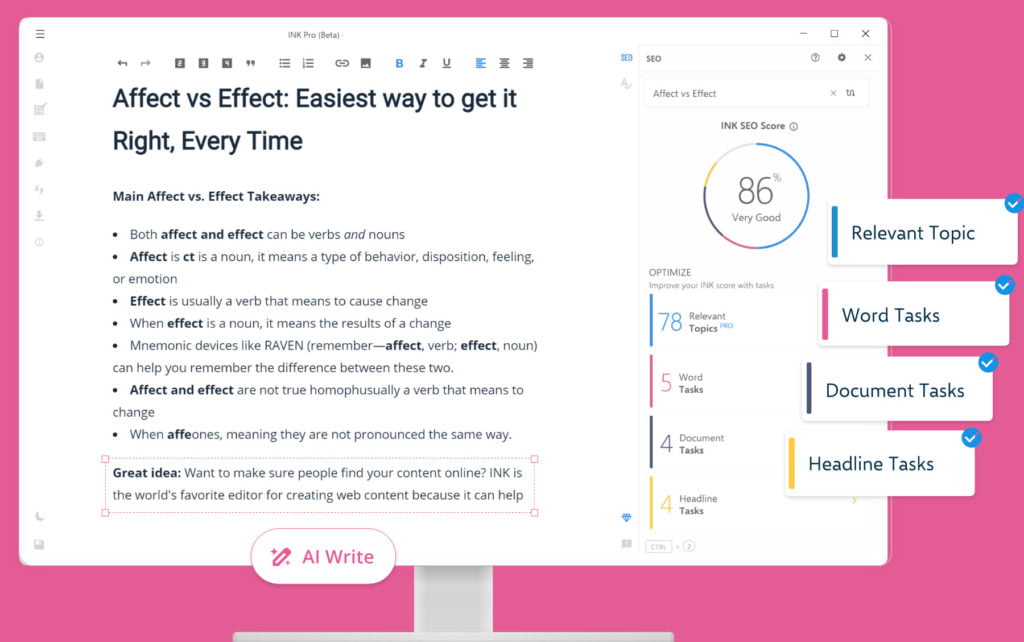 Here are the primary advantages of INK Pro:
Spelling and grammar suggestions
Headline readability and relevance
Sentiment analysis
Topics and sources suggestions
Perhaps the best part about INK Editor is its SEO features. An INK SEO Score of 97% increases your chance of ranking on Google by four times.
Again, the AI-writing functionality in INK Pro is collaborative. As a result, you can only generate a limited amount of text at a time.
Pricing:
INK offers four plans — INK Free, Starter, Pro SEO, and Team SEO Unlimited.
You can use the INK Free plan at zero cost. However, content writers looking for an extra boost in creative guidance may want to opt for one of the paid plans.
Here's a quick summary of INK's price structure:
INK Free at $0 per Month
22 sentence rewrites / day
50+ AI copywriting tools
5 INK points top off / day
50 INK points per referral
Starter at $8.80 per Month (Billed annually)
Unlimited sentence rewrites
Casual & formal rewrites
Shorten & expand rewrites
50+ AI copywriting tools
222 INK points/month
Access our newest features
1 user login
Chat support
Pro SEO at $44 per Month (Billed annually)
Everything in Starter
Unlimited SEO scoring
SEO Keywords
Headline Optimizer
SEO Content Optimizer
555 INK points/month
Dedicated Writing Software
Access our newest features
1 user login
Priority support
Team SEO Unlimited at $177 per Month (Billed annually)
Everything in PRO SEO
Unlimited INK points
Team Management
3 user logins
Customer Success Manager
Finally, teams with more demanding projects can leverage the INK Custom plan to enjoy INK Pro Unlimited and accelerate growth.
2. Article Forge
Article Forge is one of the most popular AI writing assistant software on the internet — and the reason is not far-fetched. This content generation tool is renowned for producing content for blogs.
Article Forge uses AI technology to research your keyword and read articles about it. Then, it generates an article that's unique within a few seconds.
Here are the primary advantages of Article Forge:
Adds videos, images, and links to content
Creates an unlimited number of articles
Integrates with WordAi
With that said, this AI writing solution has some downsides.
For example, users can only generate a maximum of 750 words. Like other similar tools on the market, Article Forge sometimes generates content that may not be relevant to the topic.
Pricing: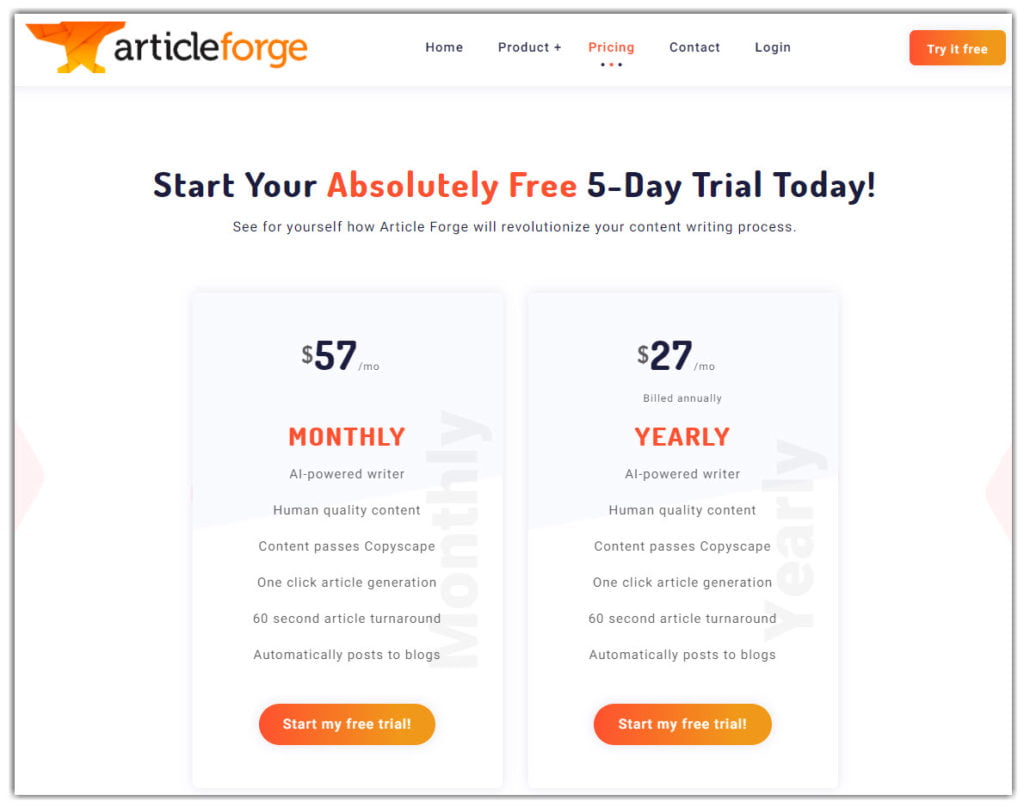 Monthly subscription to Article Forge costs $57 or $324 ($27 per month) annually.
3. WordAI
WordAI is an AI rewriting tool. Rather than write an article from scratch, this AI solution rewrites an original article using its advanced machine learning models.
The result is a unique article that's almost indistinguishable from human-written content. Here are the primary advantages of using this AI-powered tool.
Multilingual Support: Supports English, Spanish, French, and Italian
Bulk Spinning: Create multiple articles in record time
API Integration: Can be embedded into other sites or apps
WordAI's biggest downside may be that both subscription plans come with a monthly word limit.
Pricing: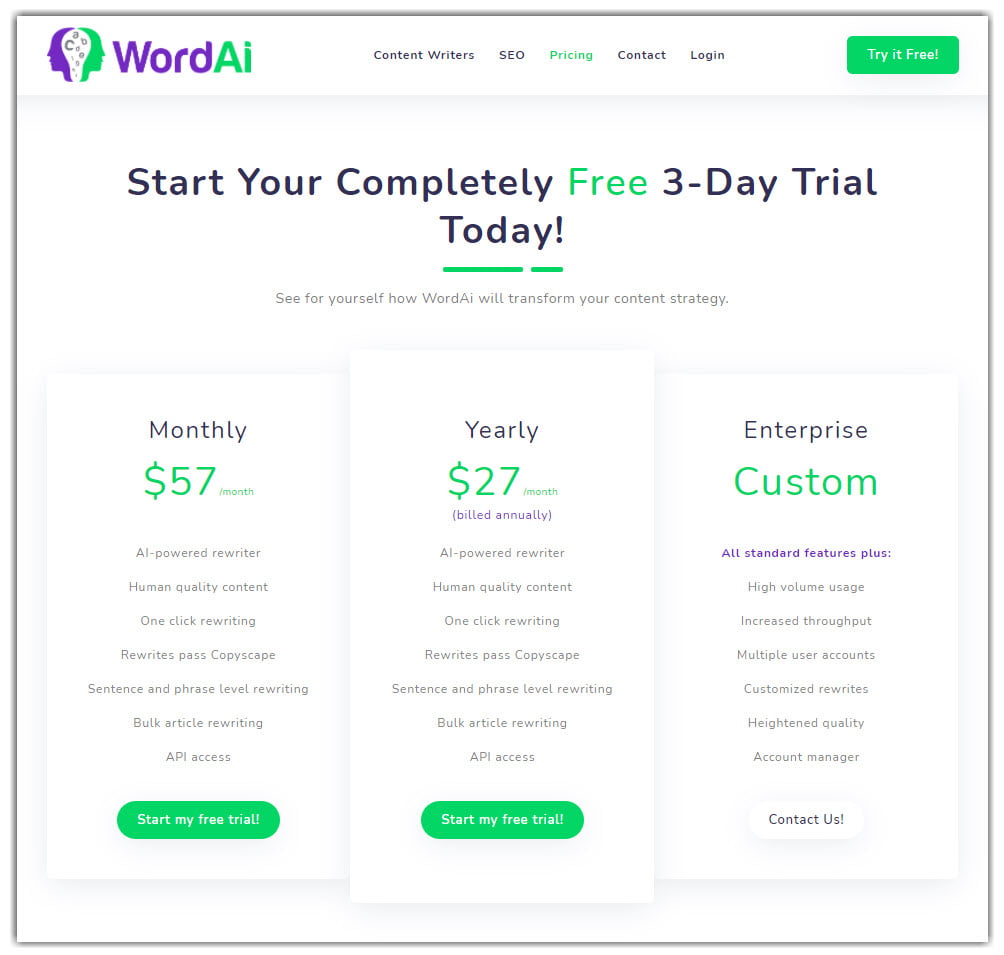 Monthly subscription to WordAI costs $57 or $324 ($27 per month) annually.
4. Writesonic
Writesonic uses the GPT-3 language model to create copy for different marketing and advertising campaigns. It can generate ad copy in a few seconds. This AI-writing tool produces ad titles, blog article ideas, hero copies, and landing pages.
Here are the benefits of using Writesonic:
Ease of use
Supports 24 languages
Free trial with 20 credits
As with the other AI writers on this list, the subscription is monthly.
Pricing: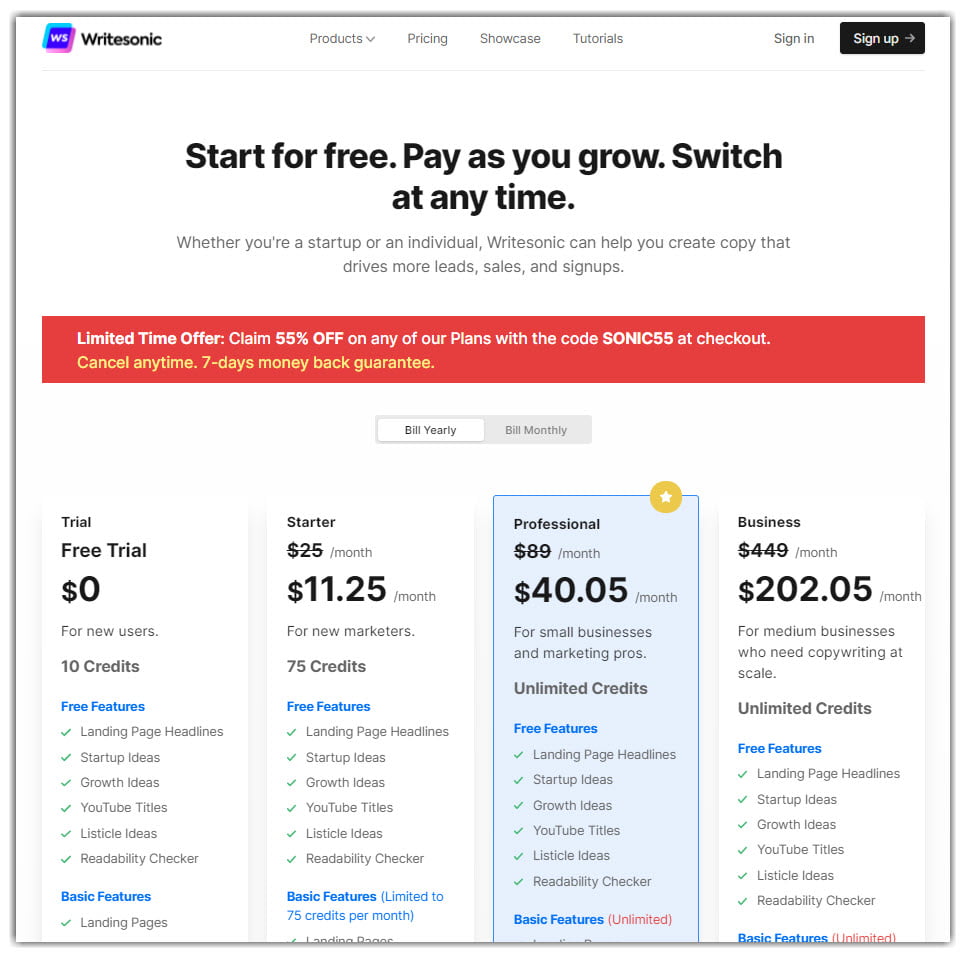 A Writesonic Starter plan with 75 credits costs $25 per month. Meanwhile, the Professional plan with an unlimited credit will set you back $89 every month. Finally, medium businesses that need copywriting at scale have to pay $449 monthly for the Business plan.
5. AI Writer
As the name suggests, AI Writer is a content generation platform that creates content within minutes. Along with writing articles from scratch, AI Writer can also reword content.
Here are the primary benefits of using AI Writer:
Support across Android, macOS, Windows, and iOS
More affordable than the competition
Sync through iCloud and Dropbox
Exports to Medium and WordPress
The Basic plan offers features such as AI blog writing, articlerewriting, autoarticlewriting, and contentresearch. However, there are three other plans with more features.
Pricing: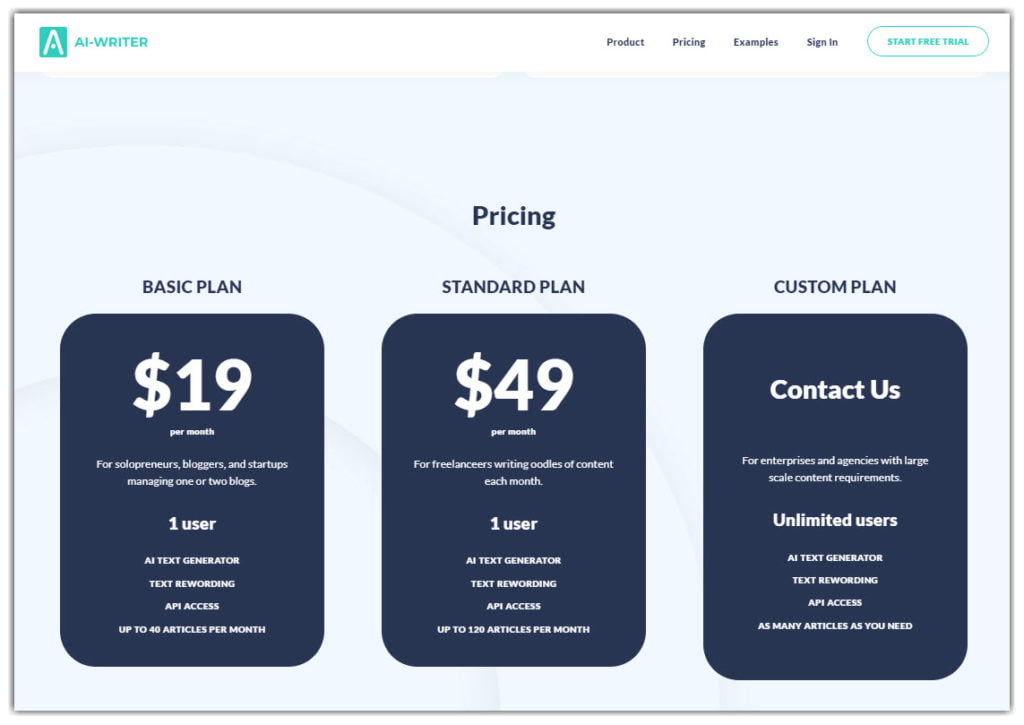 The Basic plan costs $19 per month, and it's ideal for solopreneurs, bloggers, and startups. On the other hand, the Standard plan costs $49 every month.
Finally, there's a Custom plan that supports unlimited users, which is perfect for large enterprises.
Wrap Up: How to Choose the Best AI Writing Software
The content creation process has become more time-consuming than ever due to the high demand for quality content. What's more, writers have to also optimize their content for search engines.
Yes, it all sounds very demanding and time-consuming — especially for non-writers. The good news is the right AI writing software can help ease the process.
All of these AI-writing software have specific strengths and weaknesses for content creation. So, consider picking the one that best aligns with your content creation objectives and strategy.