Main Transition Words Takeaways:
Transitional words are important because they help improve the flow between words, phrases, sentences, and paragraphs.
They are important for SEO because they help make text easier to read and understand. Search engines and readers love content that is readable.
Transition words help link ideas and statements. Using transitional words at the beginning or end of a paragraph can help the reader understand when you introduce a new topic. The four types of transition words are additive, adversative, causal, and sequential.
What are Transition Words?
Transition words are links that join together other words, phrases, or even entire sentences. Without them, content might seem choppy and disjointed. In addition to improving flow, transition words are a great way to help your audience progress from one idea to the next. Think of them as a way to tell your readers how they should process and understand the information you're giving them. Including transition words is like installing GPS so your readers know exactly where they're going and how to get there.
🤩 Flawless spelling & grammar are just the beginning. Eliminate errors, get topic ideas, increase productivity, and outrank your competition with the #1 smartest content editor — INK. 🤩
Get the Best Writing Tool For Free
First AI web content optimization platform just for writers
GET INK
What are Some Examples of Transition Words and Phrases?
Not to mention, Equally important, As a matter of fact, Not only/But Also, In addition, In fact, For example, What is more, In particular, On the other hand, When in fact, But even so, Whatever happens, In any case, Because of, Due to, In the event that, With this in mind, To conclude, By the way, To return to the subject, As has been mentioned, Given these points
Cause and Effect
granted that
as long as
for the purpose of
in order to
in view of
as a result of
due to
because
therefore
consequently
so
accordingly
thus
hence
Since
for
owing to
as a consequence of
leads to
contributes of
stems from
comes from
results from
Evidence
as well as
and
too
also
in addition to
or
not only… but also
further
furthermore
besides
in addition
moreover
then
again
finally
by the same token
identically
uniquely
certainly
truly
including
to be sure
namely
chiefly
Contrast
however
on the other hand
otherwise
but
unlike
conversely
in spite of
at the same time
nevertheless
alternatively
on the contrary
yet
whereas
apart from
even so
although
while
Comparison
as
as if
similarly
equally
like
in the same way
comparable
as with
of contrast
despite this
in comparison
in contrast
even though
likewise
in like manner
Opinion
I feel
I believe
in my opinion
as fast as I know
in my experience
as for me, I think
if I'm not mistaken
I think
in my view
it seems likely
it seems to me
what I mean is
i'd say that
Similarity
moreover
as well as
together
of course
likewise
comparatively
correspondingly
similarly
furthermore
additionally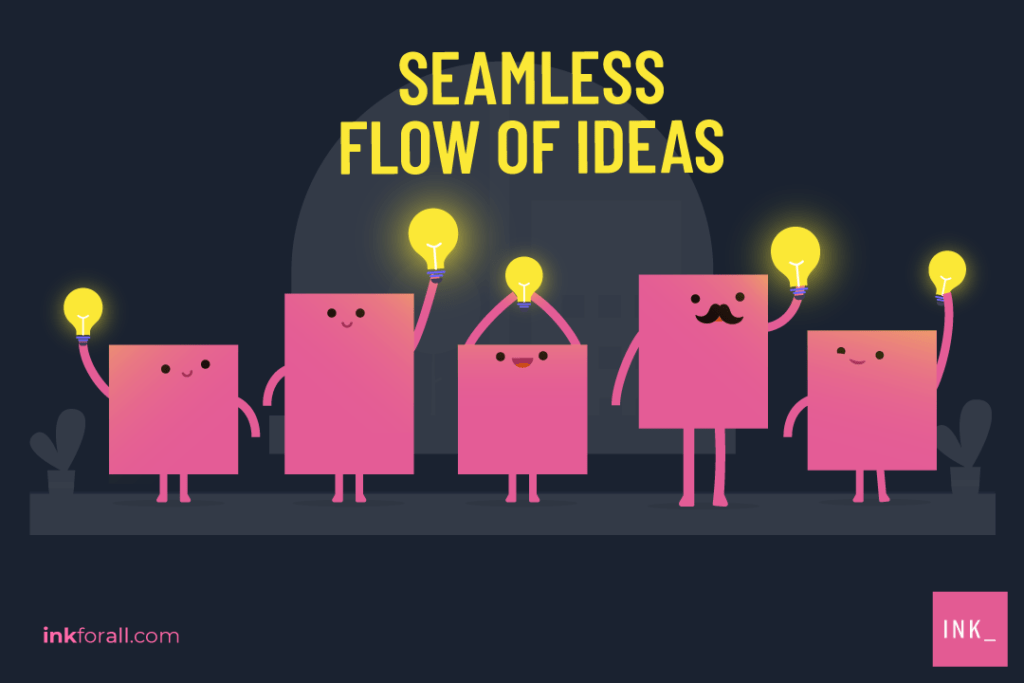 Clarification
that is to say
in other words
to clarify
that is
to explain
to put it another way
to rephrase it
in this case
I mean
up to a point
under certain circumstance
Sequence/ Order
first
second
next
finally
at this time
following
previously
before
prior to
before
Time
later
after
before
soon
meanwhile
during
subsequently
after that
at the present time
sooner or later
in due time
as long as
in the meantime
in a moment
at this instant
from time to time
Condition / Purpose
provided that
given that
in case
even if
only if
so as to
in as much as
when
whenever
if… then
unless
because of
as
while
lest
since
Emphasis
also
especially
furthermore
indeed
in addition
in particular
certainly
of course
significantly
notably
in fact
actually
in reality
as it happens
Conclusion
in conclusion
to conclude
finally
summarizing
overall
on the whole
to sum up
evidently
briefly
in short
altogether
in summary
to summarize
Place
here
there
over there
under
beyond
to the left
opposite
in the distance
Illustration
such as
in this case
for one thing
for example
in the case of
illustrated by
as an example
for instance
in other words
as revealed by
an instance
to show that
Reservation
admittedly
even so
as a matter of fact
indeed
nevertheless
even though
despite this
notwithstanding
regardless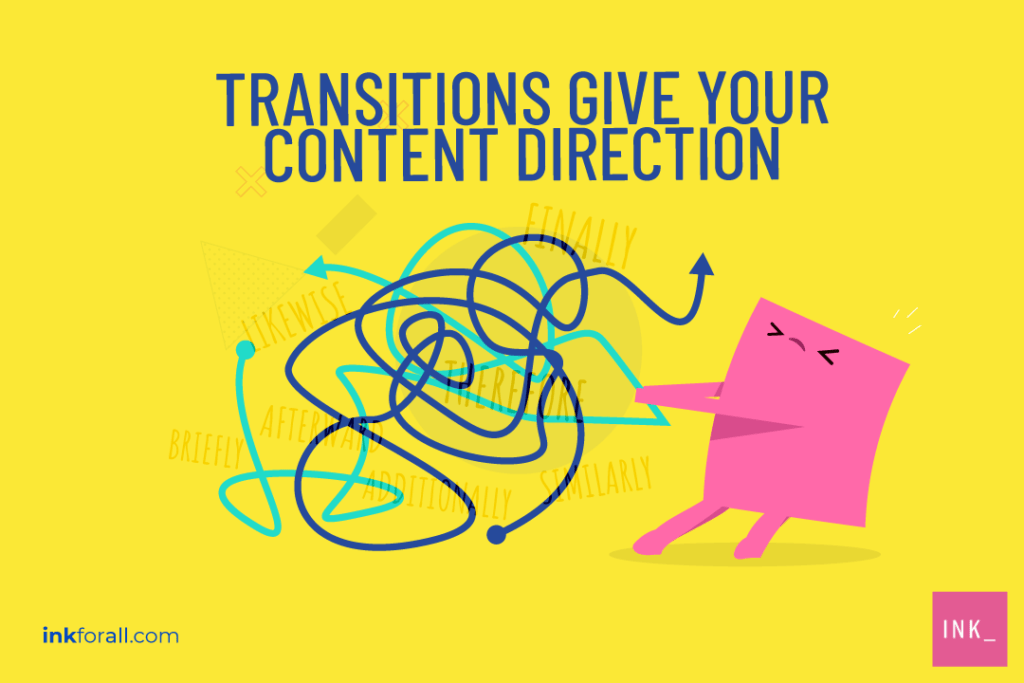 What are Some Examples of Transition Sentences?
The best way to understand how transitional words work is to see them in action. Remember, as important as these grammatical tools are, it's not a good idea to overuse them. Too many transitional phrases can make your text seem complicated and wordy. It could also make you seem like a chronic overexplainer, and nobody wins when that happens.
You can use transitions to go from sentence to sentence:
I fell off my bike. As a result, I have a terrible bruise.
I hate chocolate ice cream. Furthermore, I don't think strawberry is very good either.
Mary didn't want to go to prom. Instead, she threw a house party and invited all her friends.
You can also use transition words and phrases to go from paragraph to paragraph:
A career in e-commerce can be exciting and lucrative. With the right foundation and planning, you can make lots of money selling online. At the same time, investing in e-commerce can be risky. The key to success is plenty of preparation and research.
Why Are Transition Words Important for SEO?
SEO, or search engine optimization, is a process that involves optimizing your content for search engines to help improve ranking. The higher you are in search results, the more visibility your content will have. The more visible your content, the more people will see and learn about your brand.
Unlike
keywords
or
meta tags
,
transitions
between sentences or paragraphs don't directly help boost your
search ranking
. Instead, it's all about
readability
and structure.
See, Google runs on algorithms and those algorithms are big fans of order and ease of use. In other words, clarity is everything.
In the olden days (you know, like the 2010s), Google was like a heat-seeking missile for keywords. Basically, the more keywords you could stuff in your copy, the better you'd rank. That led to a lot of web pages that said something like, "buckets buckets buy some buckets buckets for sale the best buckets."
What are they selling? You guessed it: buckets!
Google (and the rest of the world) soon realized the keyword stuffing wasn't really good for anyone. Instead, search engines began focusing on how web pages could best serve the reader. Now, algorithms analyze web content for readability, and transition words play a huge role in that determination.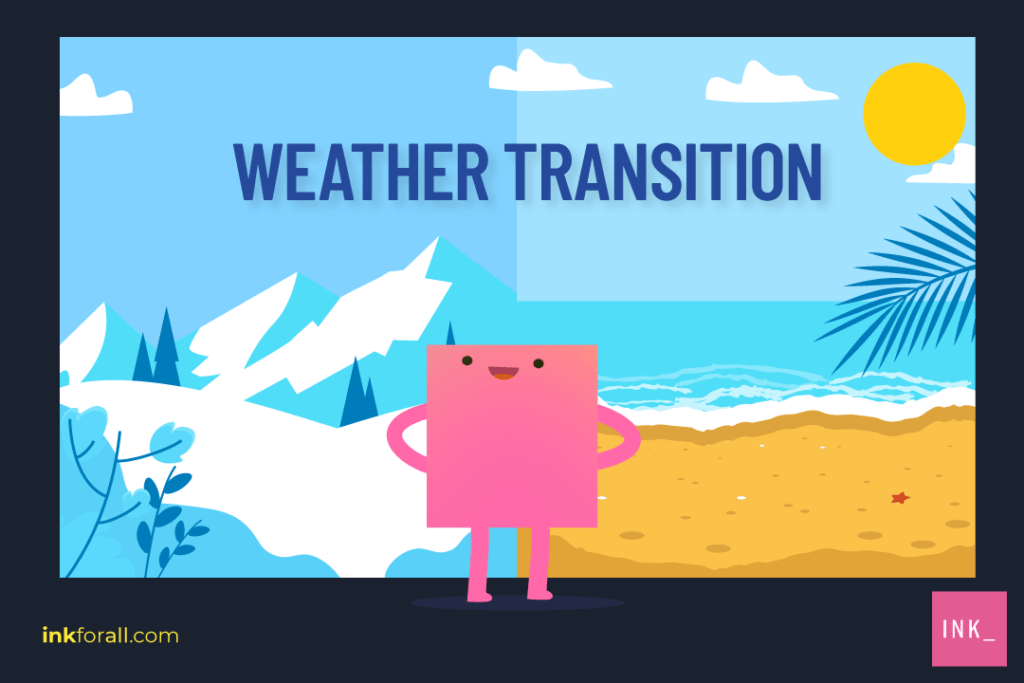 Transition Words Give Direction
Transition words also help you structure your content. Remember our road map? Transitional words can act as street signs, pointing readers left or right, directing them to take a U-turn, or propelling them onward.
Bottom line
:
Transition words
make your content easier to read and understand. For this reason, it's vital to rely not only on helpful tools
but also
on your own mind. If it reads well to you, it'll likely read well to your audience.
What are the Four Types of Transition Words?
There are a lot of different ways to categorize
transition words
. In this post, we will discuss the four main
types of transition words
:
Additive
,
Adversative
,
Causal
, and
Sequential
.
1. What are Additive Transitions?
These transition words add or introduce another idea. They may also reference a previously mentioned concept, identify a similarity, or clarify an idea. Additive transitional words include:
Also, And, Furthermore, Regarding, Similarly, Namely, Thus
2. What are Adversative Transitions?
Adversative transitions may be used to signal opposing ideas or dismiss a previously discussed idea altogether. Some adversative transition words include:
But, However, Conversely, Still, Besides, Although, Albeit, Admittedly, Instead, Rather
3. What are Causal Transitions?
As for causal transitions, they're most commonly used to denote cause and effect. They may also indicate the reason an idea or action is happening or has happened. Causal transition words include:
For, Since, If, Unless, Hence, So, Then
4. What are Sequential Transitions?
As the name suggests, sequential transitions are used to put a sequence of ideas in order (usually chronological). This helps the reader understand where ideas fall in a list or when you're wrapping up your text. Sequential transitions include:
Initially, Secondly, Thirdly, Subsequently, Previously, Eventually, Finally, Incidentally, Briefly, Overall, Hence, Altogether
Transition to a Closing
Finally, you can use transitions to introduce a new section or conclude your previous one—or wrap up the entire text. You may even use a transition to reinforce the general idea of your content before ending your piece:
Lastly, put the cake in the oven to cook.
Overall, the majority of people agree that the sky is blue, grass is green, and pineapple on pizza is delicious.
In conclusion, transitional phrases are an important part of mastering proper grammar and making your text easy to read.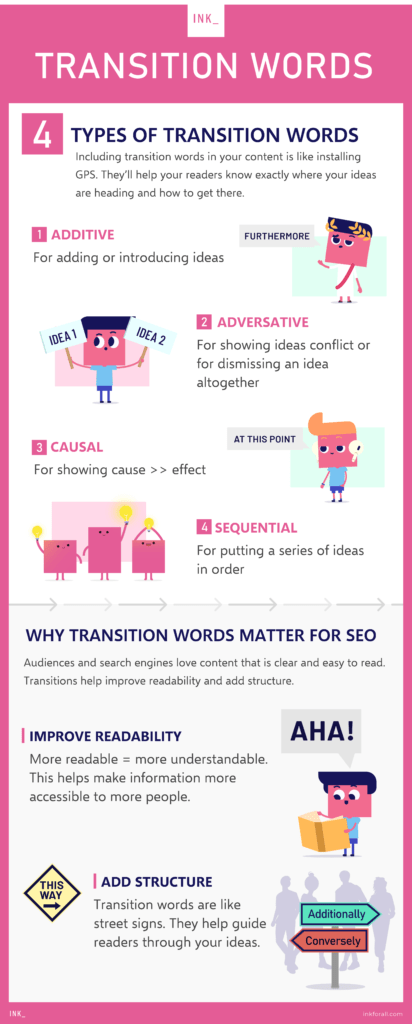 Quick Transition Words Grammar Quiz
Transition Words Question #1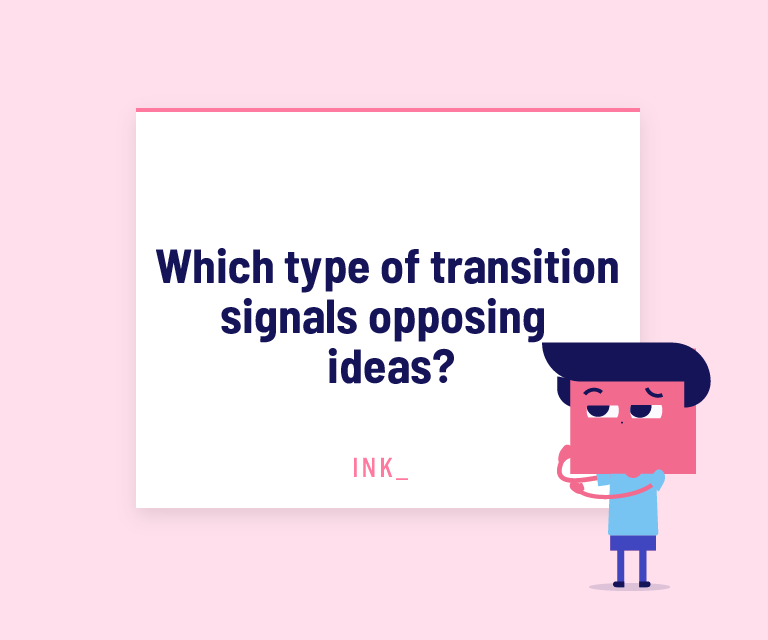 Correct!
Oops! That's incorrect.
The correct answer is letter C. Adversative transition words may be used to signal opposing ideas or dismiss a previously discussed idea altogether. (E.g., but, however, conversely, still, and besides)
Causal Transition Question #2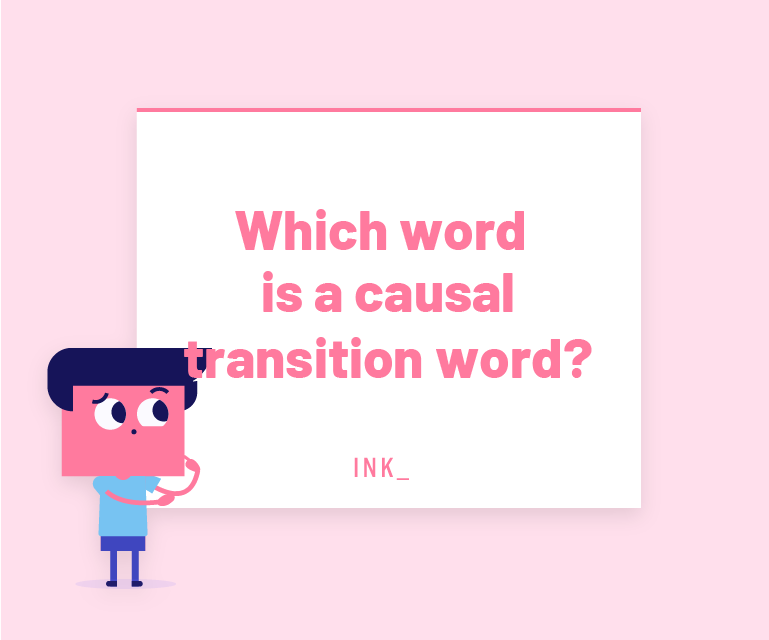 Correct!
Oops! That's incorrect.
The correct answer is letter B. Consequently along with words like for, since, unless, as a result, and hence are all causal transition words. (E.g., "Flexible workers often find themselves in great demand, and consequently, earn high wages.")
Transition Words in SEO Question #3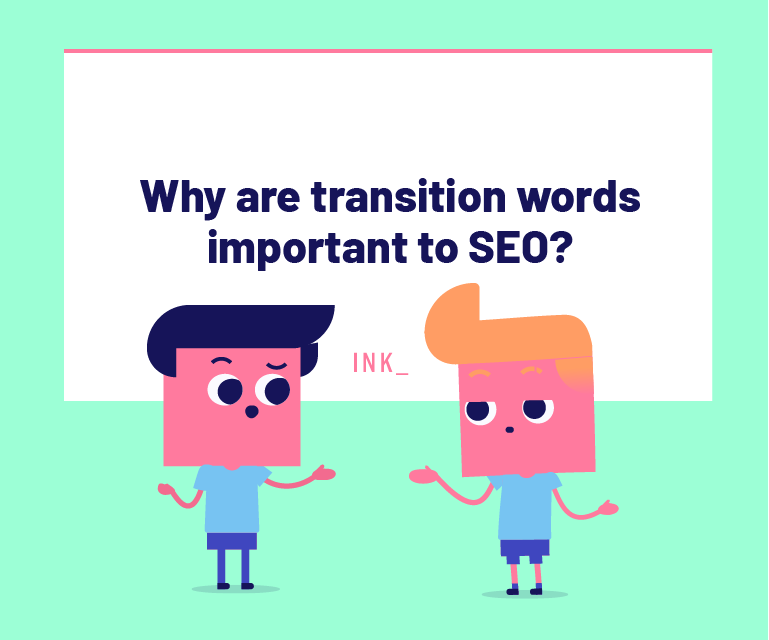 Correct!
Oops! That's incorrect.
The correct answer is letter B. Transition words help improve the flow of ideas within a piece of content, making it more readable and easy to understand. Content with a high readability score can boost your SEO.
Transition Words Quiz Result
You're an expert!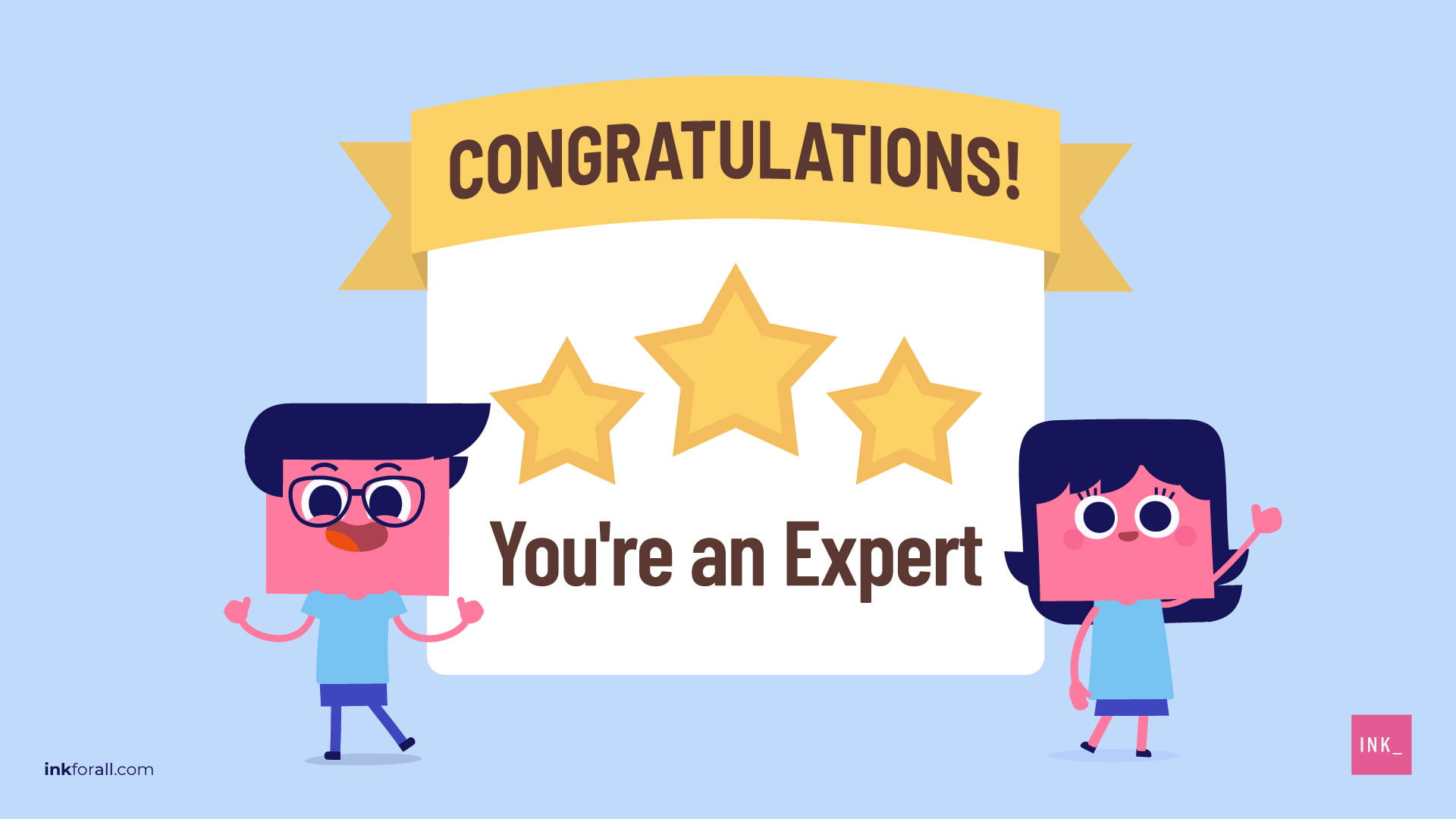 Not Bad!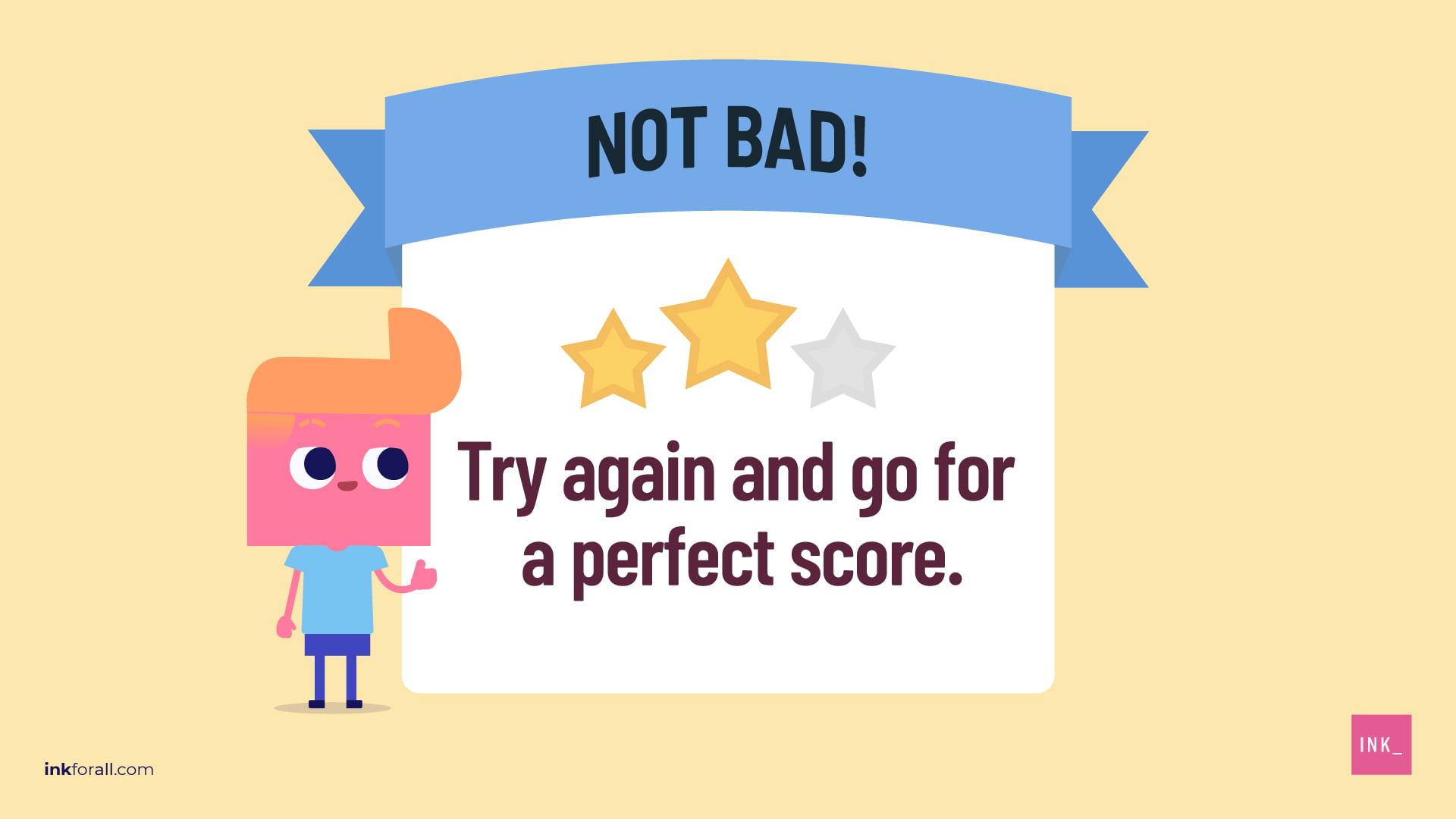 Almost got it! Review the article and try again.