All-in-one Tool Works Wonders
I work on many different projects all the time from blogs to articles for Edgy.app, client work such as web copy and press releases, and even magazine articles for print. I love having diverse responsibilities to keep me on my toes.
However, I'm also a notorious multi-tasker and tab fiend. I always have two separate Chrome windows open with ten tabs apiece minimum. As a result of my naturally scattered approach, I am always looking for ways to put the focus on my writing.
With INK's sleek look and dark mode, I can eliminate unnecessary distractions like a cluttered UI or the temptation to go to YouTube or Tumblr and procrastinate while working remotely.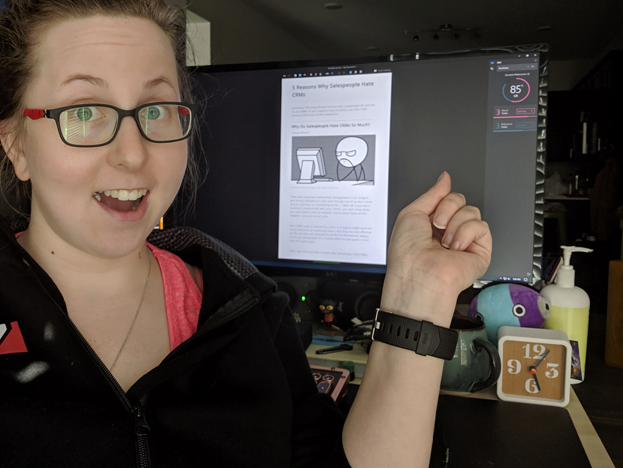 The SEO tools also help decrease time I spend on keyword research and competitive analysis when crafting SEO content for my clients.
Not only does it highlight ways in which I can improve my overall writing, it cross references thousands and thousands of sites to deliver actionable insights about target keywords for my content along with insights about audience, word length, and other useful aspects.
Now, I can easily incorporate an SEO mindset to any writing I do without needing a bunch of widgets or extra tools to do it. The best part: INK is free!