Photoshoot vs. photo shoot: should you use one word or two? The choice is yours! It's worth noting that, when describing photo sessions, professionals generally opt for though photo shoot.
Main Takeaways:
Great idea: Want to make sure people find your content online? INK is the world's favorite editor for creating web content because it can help your content be more relevant for search engines.
Get the Best Writing Tool For Free
First AI web content optimization platform just for writers
GET INK
A photo shoot describes a photography session.
A photo shoot and a photoshoot are the same thing.
Photo shoot is the most popular spelling for this compound word.
Occasionally, photographers use the term photo shooting instead.
Say cheese for your photo shoot! Or is it your photoshoot?
You can pose for a photoshoot or a photo shoot. The spelling of photoshoot vs. photo shoot isn't widely debated. However, the two-word spelling, photo shoot, is more common for this compound word.
What is a Photoshoot?
A photoshoot involves a photographer who captures photos during a short or lengthy session. Sometimes a photoshoot lasts all day.
Photoshoot definition:
(noun) a session where a professional photographer takes pictures of celebrities or everyday people, often for a publication or website.
Photo session is another word for photoshoot. You can use the words interchangeably, but some view a photo session as less formal.
Stella wanted her makeup to look perfect for the photoshoot.
Lindsey booked a photo session for her family.
The models were exhausted from their all-day photoshoot.
Rafe scheduled a photo session for his wife and newborn baby at the hospital.
"I'm not dressing up for this magazine's photoshoot," the actor stubbornly declared.
The sisters did each other's makeup for a quick photo session.
During the photoshoot, the actress complained that the lighting was bad because the bulbs accented her cellulite.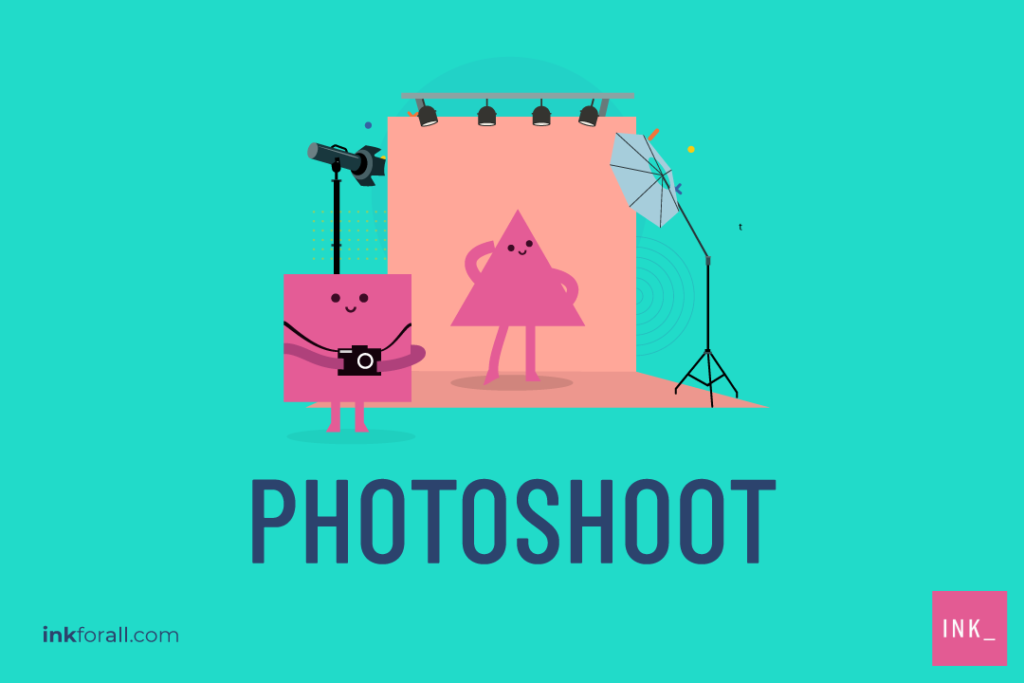 How Do You Spell Photoshoot?
Photoshoot is a compound word you can spell by combining photo and shoot. Photo + shoot = photoshoot. Photo shoot is also an acceptable spelling.
Photoshoot vs. Photo Shoot: Is Photoshoot One Word or Two?
Is photoshoot one word? Yes. Can you spell it with two words? Also yes. Just don't use a hyphen. Photoshoot is a compound word, but it never needs a hyphen.
I was psyched to schedule a photoshoot with my favorite musician.
The model acted like a total diva at her photo shoot.
My wife requested a quick photo-shoot with the Easter Bunny.
My mother-in-law keeps bugging me about scheduling a photo-shoot for the kids.
What is Photoshooting?
Photo shoot or photoshooting: is there a difference? Photoshooting, also spelled photo shooting, is another term for photo shoot. However, it's not used often.
Our company offers photoshooting services.
I'm taking a photography course to brush up on my photoshooting skills.
Our wedding photographer offered photoshooting and video sessions.
You likely won't see photoshooting often. Many photographers and their subjects prefer the term photoshoot.
Strike a pose knowing photo shoot, photoshoot, and photoshooting are all acceptable terms. You're now ready for your closeup, grammar guru!