Yesterday, Google launched the Discover feature, a new reporting tool on the Search Console to help publishers know how online users find their sites.
Google said that Discover will give publishers better visibility into their site's Discover traffic by sharing relevant statistics that answer the following questions:
🧠😍 INK combines SEO and writing quality management in a single, smart editor tool. Double the quality in half the time. And, make sure your content is 4x more likely to rank in Google. 😍🧠
How often is my site shown in users' Discover? How large is my traffic?
Which pieces of content perform well in Discover?
How does my content perform differently in Discover compared to traditional search results?
What is Discover?
Discover is a feature initially launched for Google Search. It assists users by providing up-to-date information about their favorite topics. The feature's capability can be experienced through the Google app, on the Google.com mobile homepage, or by just swiping right from the home screen of Pixel smartphones.
According to Google, Discovery has already grown exponentially since its launch in 2017. To date, it helps over 800 million monthly active Google Search users by showing articles, videos, and content that they care most about.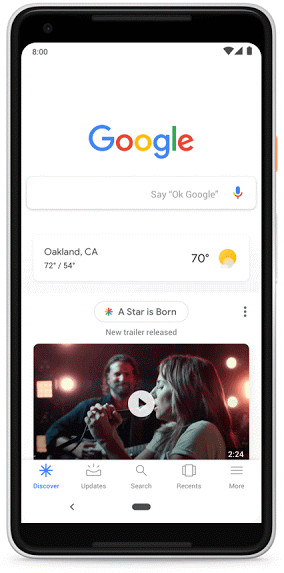 Discover Feature in Google Search Console
Meanwhile, the Discover feature on the Search Console is a new tool to give publishers, marketers, and site owners the latest insight into their website's Discovery performance.
The Discover report will be shown to sites that have successfully grown their visibility and significance in Discovery as per data collected starting last March 2019. Google hopes that the Discover reporting tool will help publishers optimize their content strategy better, allowing users to find more engaging content.