Starting a Company is hard Work, challenging, but so much fun. Watching a spark of an idea become a real, tangible business with a team of people all supporting the same goal is exhilarating.
In 2016, we formed Edgy Labs on a hypothesis that Google's new Rankbrain AI would create major challenges for content creators who are not prepared for the change. It was not only an interesting idea but cutting-edge. And most importantly we didn't know how to solve the problem, we just had an INKling of an idea (all puns intended).
We immediately went to work on our experiment which we call the Rank Candidate Theory.
The Rank Candidate Theory is the idea that Google crawls your page, scrapes your content, and determines from a deep understanding of the content if you meet the user's intent. If you do, Google considers your page a rank candidate. As a result, it directs some traffic to your page to test user satisfaction. If users like your page, your rankings will go up.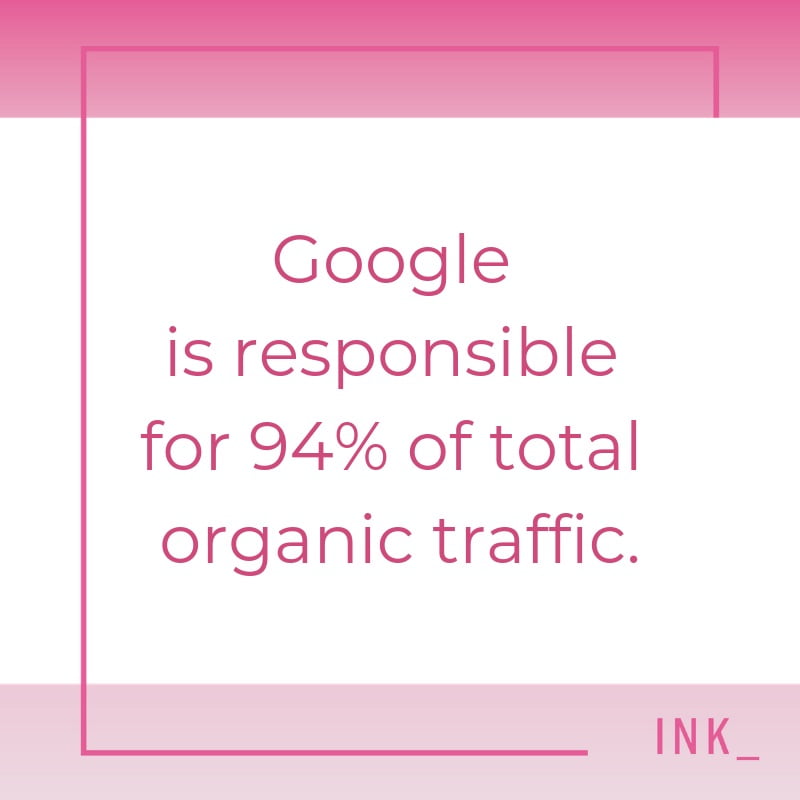 We found that content is king. Put your energy into becoming a Rank Candidate by making your content the best resource available on the subject. Then, ensure that the content achieves good engagement metrics with its target audience. Content creators have to merge the art of writing with the science of understanding what the search ending is looking for in terms of relevant content.
Based on our findings, we developed the first AI-based web content optimization editor called INK.
As most entrepreneur knows, just getting a new product to the beta development stage is a huge feat. Countless hours of programming, testing, debating, blood, sweat, and tears go into its creation.
And of course, there's the friends, colleagues, former colleagues, industry insiders, and awesome volunteers that you've never met that step up to the plate to try out your product. Their feedback is exciting, challenging, and incredibly valuable.
You read and reread every survey answer. You analyze every product feature. You question, ponder, think and then rethink. Have you missed anything? You wake up at 3:00 a.m. and double-check something that you've already checked three times.
At some point, you just have to release it into the world. Reid Hoffman once said, "If you're not embarrassed by the first version of your product, you've launched too late". After all, it's what you've spent months or even years preparing for.
INK Launch Day
For INK, it took us over two years to build the product, mostly because building AI from ground up is not easy. We made the decision early on that we needed to own our AI for flexibility and by design for our model. We then spent several months planning the best distribution channel for taking the product to market.
We chose to launch on Product Hunt because we felt it was the platform that had the right mix of target users and early adaptors to help us with real feedback from strangers. There were things we were hoping for, 1) win product of the day. This is probably more vanity than anything else 2) we wanted to acquire a new cohort of users to learn from.
Months of planning, preparing, meetings, and finally, it was launch day….
October 1, 2019. It's the day we released INK from the safe confines of our selected group of users and introduced it to the world.
I personally hit refresh on our download dashboard a thousand times that day. As the number of upvotes climbed so did the realization that we had truly created a product people saw value in. Watching users connect to INK was an incredible feeling. It reinforced all the work leading to that moment.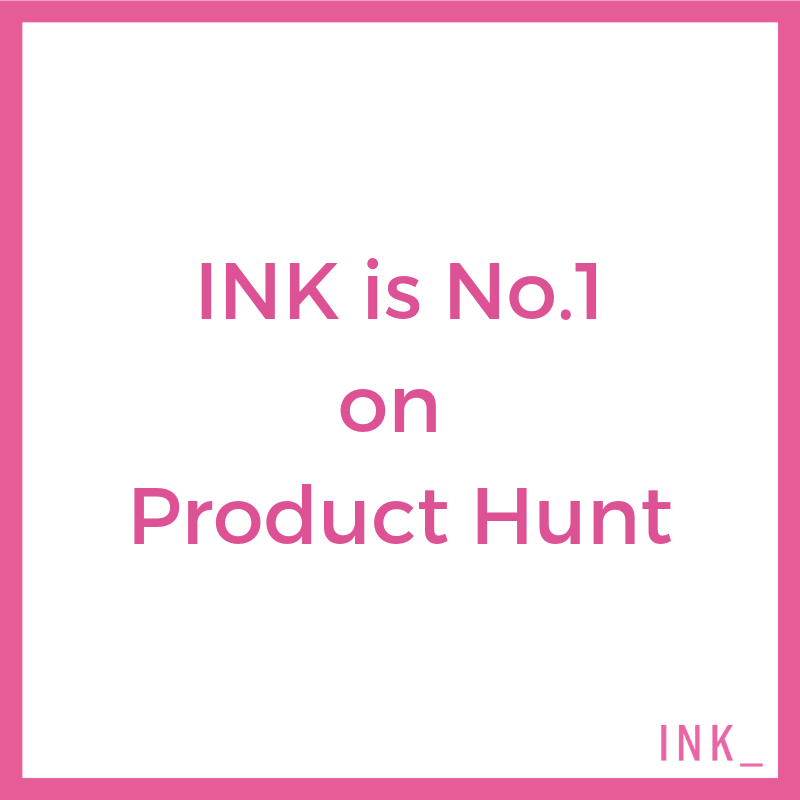 INKforAll.com traffic numbers climbed throughout the day. We watched as content writers from around the world downloaded our editor and gave it a try.
What Users Said
SEO expert Rand Fishkin, who hunted INK on Product Hunt posted "I had a chance to see this product in preview, and found it a very impressive writing tool, with a ton of potential. If you've been using Yoast or another product to optimize your content for Google, this one's worth a look — it's bigger than that: distraction-free-writing meets smart suggestions for SEO and beyond."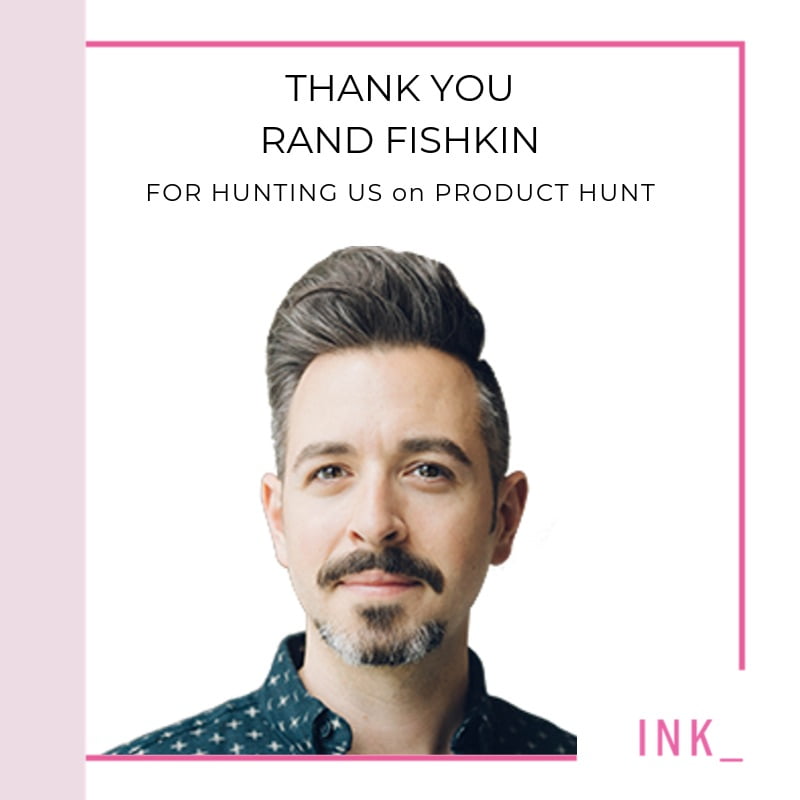 Such a huge endorsement from someone who is a thought leader in our industry. We were thankful and flattered.
Author and entrepreneur Peter Shankman said "I. Am. In. LOVE with this tool. OMG, where has it been all my life? Simply works and works SO well. It's become a daily use tool for me. Hate seeing it up here because now more people will find it! But seriously – INK is an amazing tool. So incredibly needed and useful!"
Melissa Grove, a marketing director, and digital content creator for an interior design firm Laura U has been beta testing for several months. She posted. "As early adopters, we've been using Ink for several months now and I have to say, it is a game-changer for the watch-and-wait SEO environment. Here's why: it's a sleek, easy-to-use tool that gives us optimization recommendations in real-time. No more arbitrary word counts or keyword densities – these are reliable suggestions based on semantic AI and we have seen it work! We're crafting better blogs more confidently, and best of all, we've quadrupled our organic traffic – seriously. Ink has become so crucial to our marketing that we have built our entire process around it. Huge kudos to @aridder and his team for taking the guesswork out of content creation!"
Receiving endorsements from industry thought leaders is amazing and very flattering. However, receiving the endorsement from Melissa Grove was validating.
She is who we built INK for. Melissa manages a very well-trafficked website and blog. Using INK, her articles were able to compete on equal ground with much larger competitors with deeper marketing budgets.
The INK launch was exactly what we had hoped and planned for. We exceeded our download goal and earned not only Product of the Day, but we were named the Product Hunt product of the week.
And at the time of publication, we are Product Hunt product of the month!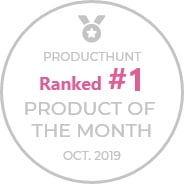 After much analysis, here's why I believe launch day was successful for us.
1. We Solve a Real-World Problem
We confirmed our hypothesis using the Edgy.app blog. We continued to tweak and evolve it through our work with large Fortune 500 customers. We validated INK is a much-needed product during beta testing.
INK is the first AI-based (instead of rule-based) web content optimization editor.
Instead of receiving suggestions like "you need to write 500 words to be considered relevant." INK looks at the top sites you're competing with for ranking and gives you a customized word count to help your content piece reach the most views.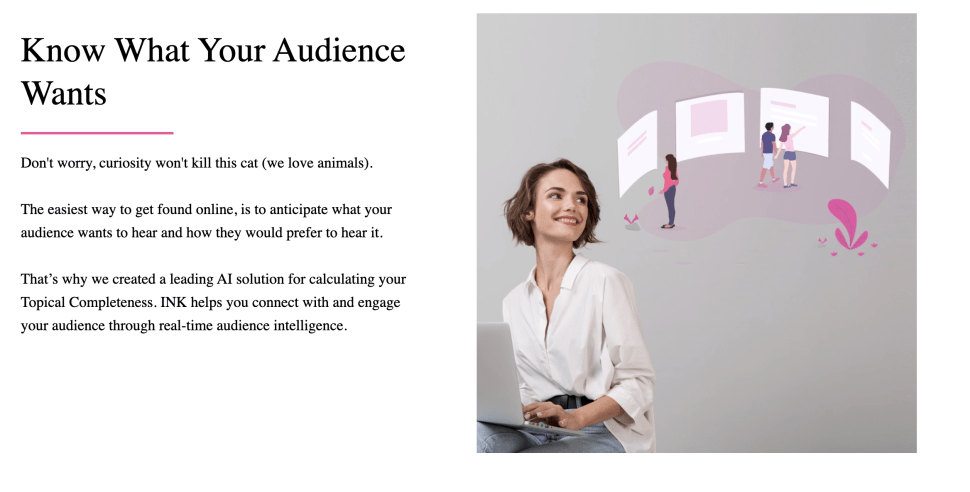 INK is built specifically for web content writers. Our AI reads your text, understands the mean of your content, compares your text to the competition then informs you on how to adjust your text to create the best possible rank candidate. It's designed to be extremely user-friendly and it works.
2. We Made INK Accessible to Everyone
We are steadfast in our belief that all content creators should have access to this type of technology. Therefore, we made a conscious decision to provide INK for free, expand our reach and democratize access to our ground-up AI.
Not only does this open our distribution channel, but it helps writers to eliminate friction and market confusion when it comes to crafting relevant content.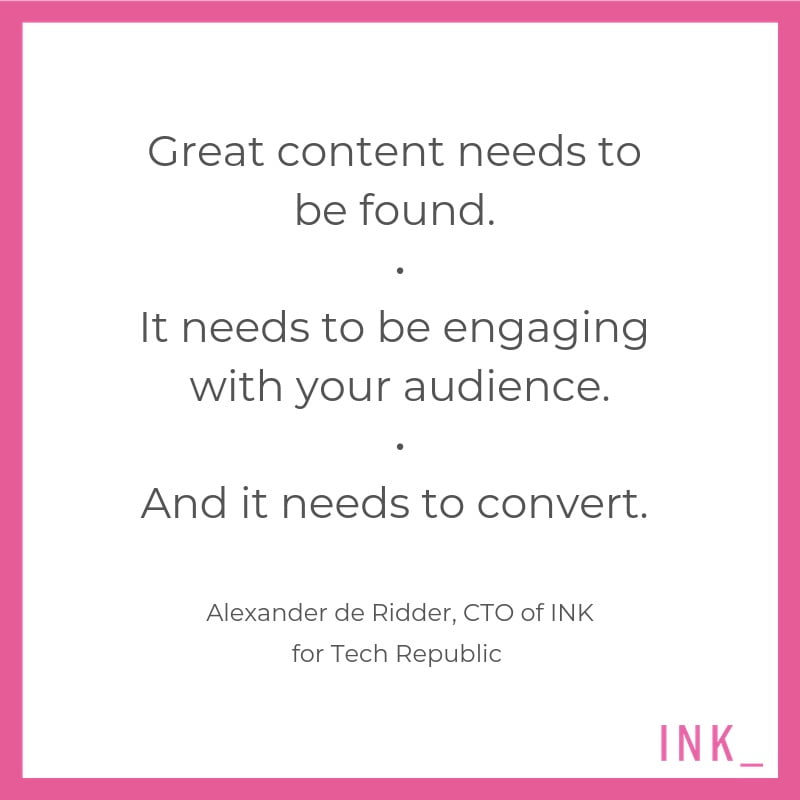 We made this a cornerstone of our marketing messaging and branding. It's an emotional and rational appeal and one that seems to have been on target.
3. INK Is Made up Talented Individuals Who Are Inspired and Invested in Its Success
We built a great team of developers, mathematicians, product architects, marketers, and writers that created a solid, amazing product. Our team believes in INK and takes true pride in its creation.
Every single person is completely invested in its success.
On launch day, we were overwhelmed with chat requests on INKforAll.com. That's when it became "all hands on deck." The whole company pitched in and answered INK questions.
My co-founder, Alexander De Ridder spent hours chatting with interested users and answering their questions.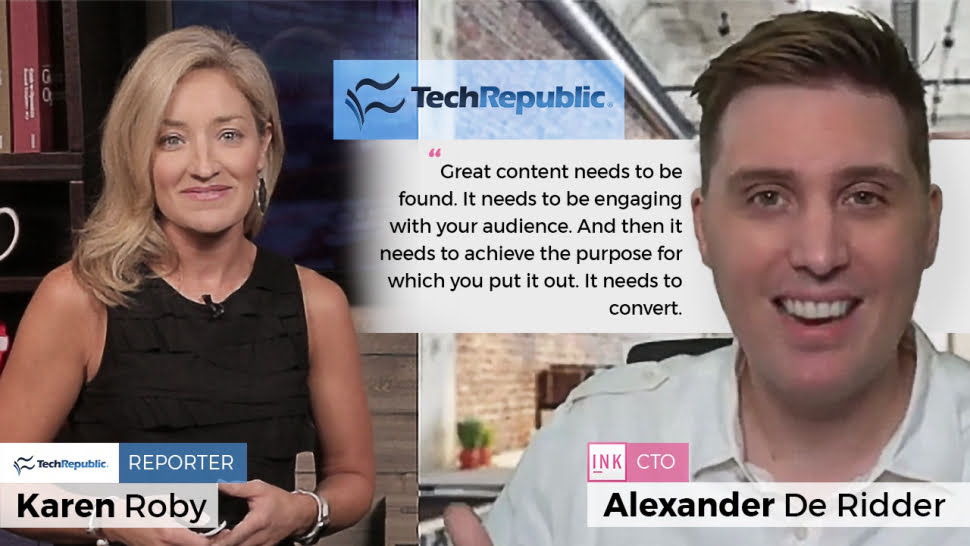 I fielded questions from journalists and potential investors. Here's a link to a podcast interview and another interview with Martech.
It was inspiring to see how the team got up early on launch day and stayed up late into the night to interact with new users who were discovering the platform.
4. Great Friends Who Tested INK and Provided Valuable Feedback
We amplified our voice with our team and our users. Testing in "stealth" and growing a loyal user base who genuinely enjoy using our product was paramount to our being able to launch on Product Hunt. It gave us confidence that we have a good enough MVP, but it also gave us a few hundred people who could and would help us spread the word.
I don't think it's possible to be successful without an army of early users who are invested in your product's success and willing to honestly share their thoughts.
5. INK's Launch Was Strategically Planned
We planned the launch for a few months. Which channel to launch on? Who are those users? Do they work with our target users? What is the correct messaging etc.? All of this was critical to our launch day strategy.
Plus, it didn't hurt that industry expert Rand Fishkin hunted us (an amazing endorsement for any company, let alone a new company/product).
Where We Go From Here
We've only just begun!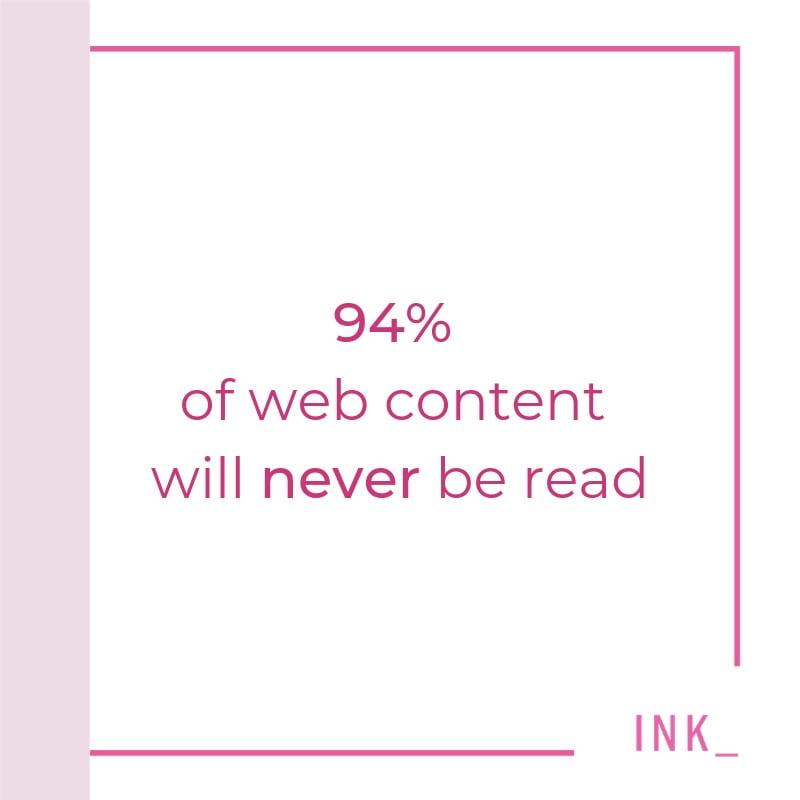 Think of all the man-hours spent crafting articles, blog posts, answering questions for that information to rest in a black hole.
We want INK to lead the revolution of content performance. It will become the standard for web content creation. Content writers can now write with confidence that their words will be seen.
INK is free. We decided that the ability to pay should not be a deciding factor in who can use INK. The features that are live now will remain free.
We're actively building paid features that users can upgrade into, so we can create a sustainable business ensuring INK will be available for years to come.
We pledge to stay on the bleeding edge of content performance optimization and will continue to offer the latest technology to the INK users. Onward and upward.
Thank you for your continued support. For those of you are wanting to write your best, most relevant digital content, please go to INKforall.com to download INK for free. We need your help to use the product and spread the word because it is the only way we can continue to grow and support this awesome user community.