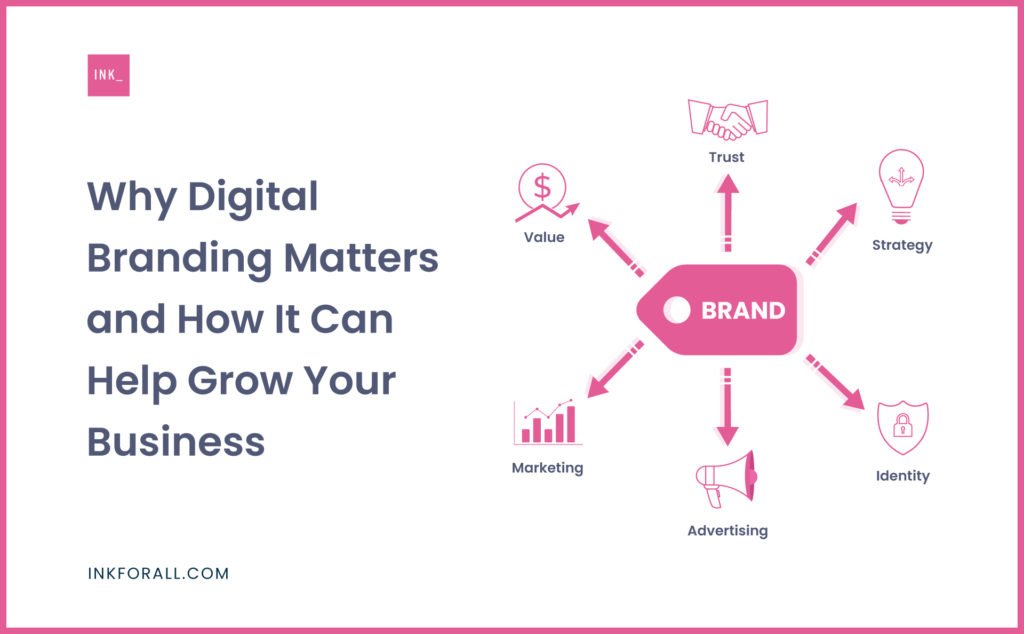 There's no denying that old-fashioned branding methods are essential to the success of any business. However, digital branding offers a more diversified way to cement your brand identity online.
Main Digital Branding Takeaways:
Digital branding combines branding with digital marketing.
Branding is the process of creating a strong, positive perception of a business or its products.
Brand identity describes the elements that identify and distinguish a brand in a consumer's mind.
A strong brand image may be your most valuable asset as a company.
Digital branding allows companies to target audiences on the platforms that they frequent.
Companies invest in digital branding to increase their reach.
Developing an effective digital brand strategy begins with identifying your company's goals.
During the 2014 World Cup, PepsiCo ran an interactive can campaign to improve customer engagement.
This campaign involved creating 250 million interactive cans that used augmented reality (AR). So, Pepsi drinkers could use the Blippar app to play a football game with the world's five leading players.
It was a success. Not only did Pepsi record 60,000 hours of engagement within a month, but it also reported an increased conversion.
By the end of the campaign, roughly 3.5 million people blipped their Pepsi cans. That's the power of digital branding.
That brings us to our subject.
What is Digital Branding?
Digital branding is a marketing practice that combines traditional branding with digital marketing for brandmanagement. It involves building your brand using various digital platforms such as apps, websites, social media sites, videos, and other internet-based technology.
As you may have noticed, digital branding involves two essential components — branding and digital marketing.
While these concepts are not entirely the same, they can co-exist to create digital branding. So, let's break it down, shall we?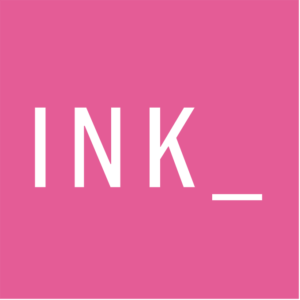 Eviction Notice: Writer's Block
Get unstuck with INK. Craft high-quality content effortlessly. Never be stopped by writer's block again.
Branding vs. Digital Marketing
Digital marketing involves using online-based technology to promote products and services. On the other hand, branding is the process of creating a strong, positive perception of a business or its products.
Digital branding combines these two concepts. It involves using the internet and also other online-based technology to highlight a company's underlying value.
With that in mind, digitalbrandingstrategies aim to achieve any of the following:
Help prospects understand your business
Build digital awareness and relationships with customers
Create a compelling digital brand story
Establish digital channels to reach customers
However, the most crucial objective of digitalbranding is to use digital strategy and planning to build a strong brandidentity. That brings us to another critical element of this strategy.
What is Brand Identity?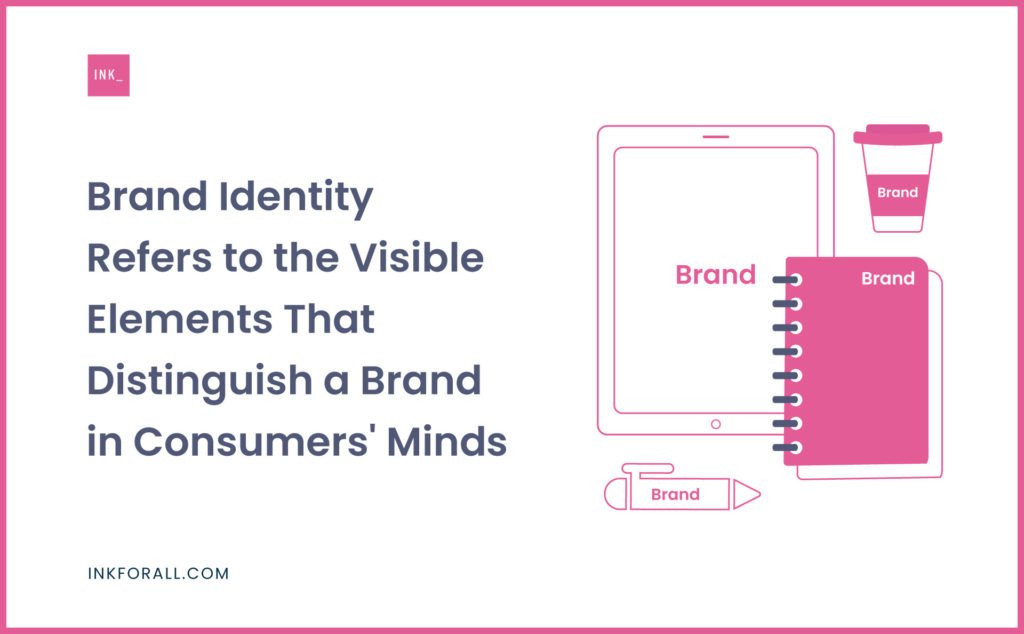 Brand identity describes the elements of a brand that identify and distinguish the brand in the consumer's mind. It's the intent behind picking a specific color, logo, advertisement language, or name. The result of a brand identity effort — successful or otherwise — is the brand image.
For example, Apple remains the most beloved brand among consumers for various reasons. However, one explanation is because its brand identity aligns with its brand image.
Besides privacy, innovation, and being a status symbol, the company is also known for creating products that just work. As a result, consumers feel a stronger emotional connection to Apple than other tech brands.
Indeed, a strong brand image may be your most valuable asset as a company. Fortunately, digital branding can help with that.
Why is Digital Branding Important?
The primary reason companies invest in digitalbranding is to increase reach. According to Statista, there were 4.66 billion active internet users worldwide as of January 2021. That means a company's online presence is vital to enable prospects to learn about and interact with your brand. Moreover, digitalbranding allows businesses to target audiences on the platforms that they frequent — Facebook, Twitter, Instagram, LinkedIn, and others.
Here are other reasons why digital branding is vital:
1. Access to Multiple Channels
One primary advantage of building a strong digitalbrand is access to multiple online channels. You can promote your brand across various digital marketing platforms. These include:
Social media advertising
Search engine marketing
Content marketing
Email marketing
The most popular brands maintain a single brand message across multiple online channels. However, they also personalize their advertising messages based on the audience and digital landscape.
2. Higher Chance of Going Viral
"Going viral" is a big deal in this digital age. But what exactly does it mean to go viral?
Something that goes viral could be an image, video, or link that spreads rapidly across a population through sharing. For example, video data analysts argue that the minimum benchmark for virality on YouTube is 100,000 views.
Be that as it may, brand messages that go viral are rarely planned. Instead, it's the result of an excellent marketing effort that encourages user action. These include likes, shares, recommendations, and feedback.
Although going viral involves luck, specific actions can sometimes improve your chance of something going viral. One example of such an action is consistency.
So, consider posting your brand message across many digital platforms as often as possible.
3. Improves Customer Interaction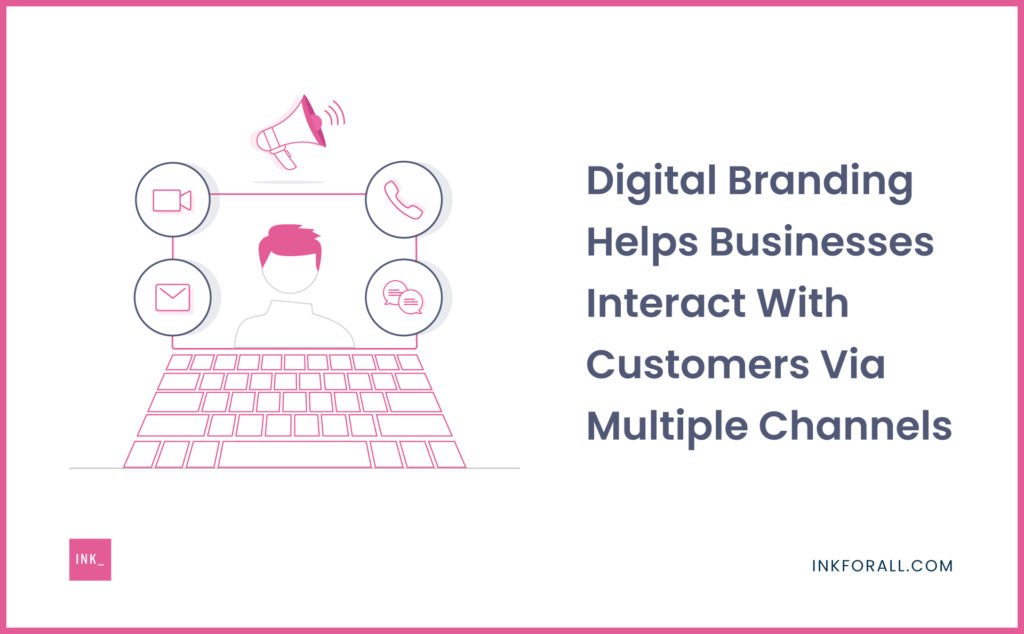 Digital branding helps businesses develop a better connection with their target audience.
Thanks to this brand marketing technique, businesses can conveniently interact with customers via multiple channels. These not only include social media feeds, but also email marketing campaigns, websites, and blogs, among others.
As a result, customers will have timely access to information and updates about a business. And that'll help them reach a decision that might result in a purchase.
4. Sets You Apart from the Competition
The competition is fierce today irrespective of the sector — whether it's tech, manufacturing, or construction. However, excellent digital brand management can help secure your role in the crowded marketplace.
Besides highlighting your strengths, digitalbranding helps the audience focus on your company's successes too.
In the end, your brand will remain at the forefront of the digital landscape and connect with more customers. More importantly, you'll also remain ahead of the competition.
We've covered the importance of digitalbranding in business. Now, let's delve into the details.
How to Develop Digital Branding Strategies
Developing an effective digital brand strategy begins with identifying your company's goals — both in mission and vision. Also, in-depth knowledge of your audience and sales funnel will take you a long way. Other options include leveraging market opportunities and publishing quality content.
Let's delve a little deeper.
1. Identify Your Company's Objectives
The first thing you want to do is identify your business's purpose. This could include your brand's mission, vision, values, and tagline.
Besides telling the target audience what you stand for, the company objectives also present something to connect with. It serves as a way to draw your audience into a long-term relationship.
So, write a clear statement to describe your brand's mission, vision, and values. Also, consider leveraging the power of storytelling to connect with your audience.
2. Know Your Audience
Defining your audience may be the most crucial step to take when developing your brand.
With that, you can develop informed digital branding strategies that are specific to your prospects. What's more, it provides the guidelines that are necessary for consistent and accurate branding.
Consider segmenting your audience into the following categories:
Geography: Country, city, language
Demographics: Age, gender, income level, etc.
Psychographics: Lifestyle, interest, opinion, personalities
After creating the segments, the next step is to create buyer personas — a description of someone who represents your audience. Also, you could come up with fictional names for the various personas that you create.
3. Evaluate Your Brand Funnel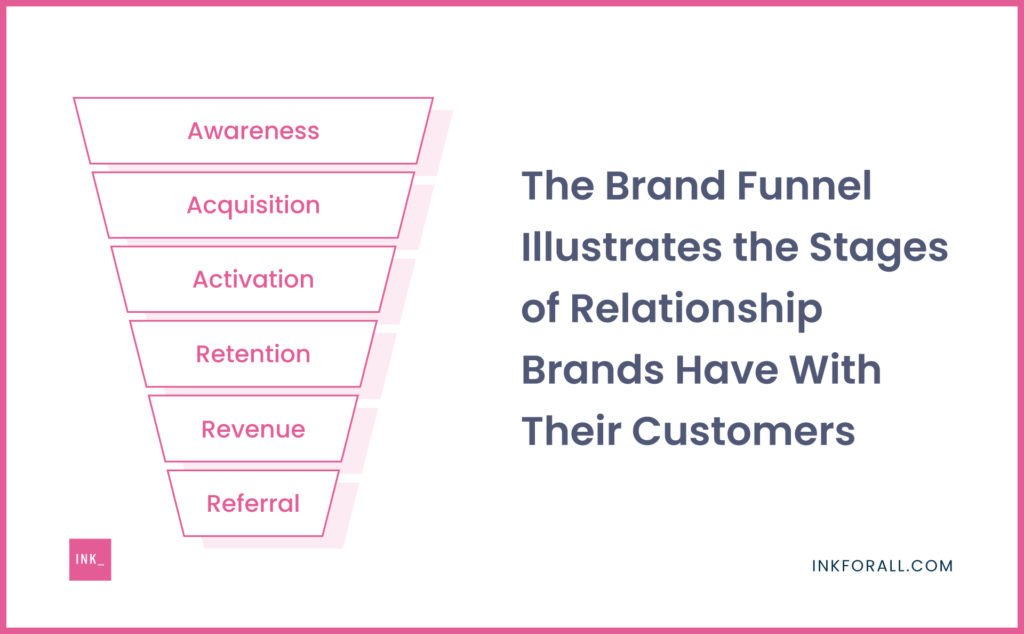 Brand funnel is a concept that describes the stages in a customer's relationship with your brand. While the stages may vary, it typically includes awareness, consideration, purchase, and loyalty.
Consider tracking your brand funnel health to develop effective digital branding strategies.
For example, an inverted triangle funnel suggests that you're generating massive brand awareness. However, you're not generating as many sales as you should.
A healthy brand funnel should be wide at every stage. Admittedly, not everybody aware of your brand will develop some sort of loyalty. However, it's best to aim for a healthy majority.
4. Assess the Competition
Your first instinct might be to reinvent the wheel — and that's alright. However, information from your competition can also help you create a strong digital brand identity.
Consider performing an in-depth analysis to review your competitors' performance in the marketplace. That way, you can replicate what they're doing right and pinpoint what you can do differently.
Also, here are some aspects of the competition that you'll want to assess:
Audience reach
Social media usage
Content marketing
Persona
Remember, the aim here is to find the strengths and weaknesses in your competitors' digital branding strategy. That way, you can identify possible gaps that need filling.
5. Pay Attention to Your Brand Design
Your brand design plays a significant role in boosting your digitalbrandingstrategies. Besides improving your brand recognition and perception, the right brand design can also increase sales revenue.
With that in mind, it's crucial to pay attention to brand identity elements such as:
Company logo
Fonts and typography
Color palette
Photography and imagery
Whatever your choice may be, the best brand visual identities are unique and consistent. More importantly, there's no ambiguity about what your business does.
6. Explore Various Media
Admittedly, written content formats such as blogs, e-books, and email marketing are essential in branding. However, several other media channels can also help you connect with an audience.
For example, you may want to explore videos, webinars, infographics, and podcasts.
Regardless of your preferred media channel, it's vital to share something helpful with your audience. Consistently addressing your audience's problems ensures that they seek out your brand for reliable information.
7. Perform Regular Brand Audits
After setting up digitalbrandingstrategies for your business, the final step is to measure your performance.
Consider checking your analytics to understand whether you're matching or exceeding your KPIs. Also, you may want to look out for areas where you can reallocate your branding budget.
Another option is to talk directly to customers for answers on how they perceive your brand. Possible survey questions can include:
Why do you use our product?
What problems do you often experience?
How can we help you solve these issues?
Would you recommend us to families and friends?
Which alternatives to our product do you consider?
Note that it's always best to remain objective in your survey. That way, you can eliminate possible statistical fallacies.
Wrap Up: Develop a Digital Branding Strategy that Works
Your brand's digital presence impacts how potential customers view your business. Luckily, the digital branding strategies above can help you engage potential customers at all stages of the purchase funnel.
Consider utilizing these strategies to improve your business's digitalbranding. If you have questions or want to share your experience about digital branding, feel free to leave it at the comment section below.